A day in the life of Aleisa Byfield is full of getting her hands into the clay, busying herself with other tasks of handcrafting ceramics, and answering the demands of a small business.
Aleisa fell in love with this creative scape in 2013 after learning and experimenting at her local craft centre where members shared their knowledge and experience with one another.
"I have been inspired by the fragile, seductive and receptive nature of clay, I have immersed myself in furthering my knowledge and relishing in the endless possibilities of ceramics, particularly for self-exploration and expression," she said.
Clay gave Aleisa Byfield a voice
Aleisa has become deeply passionate about using clay as a voice to help creative change and for social justice issues.
In 2016, her love for ceramics flourished into a business – Aleisa Byfield Artisan.
Though before Aleisa began ceramics, she originally saw herself outside of the creative industries.
After high school, she spent many years as a Legal Secretary/Assistant in both Australia and the UK.
While this work provided her with valuable skills and experience, she knew in her heart that she needed to spend her time doing something more meaningful that was in line with her purpose.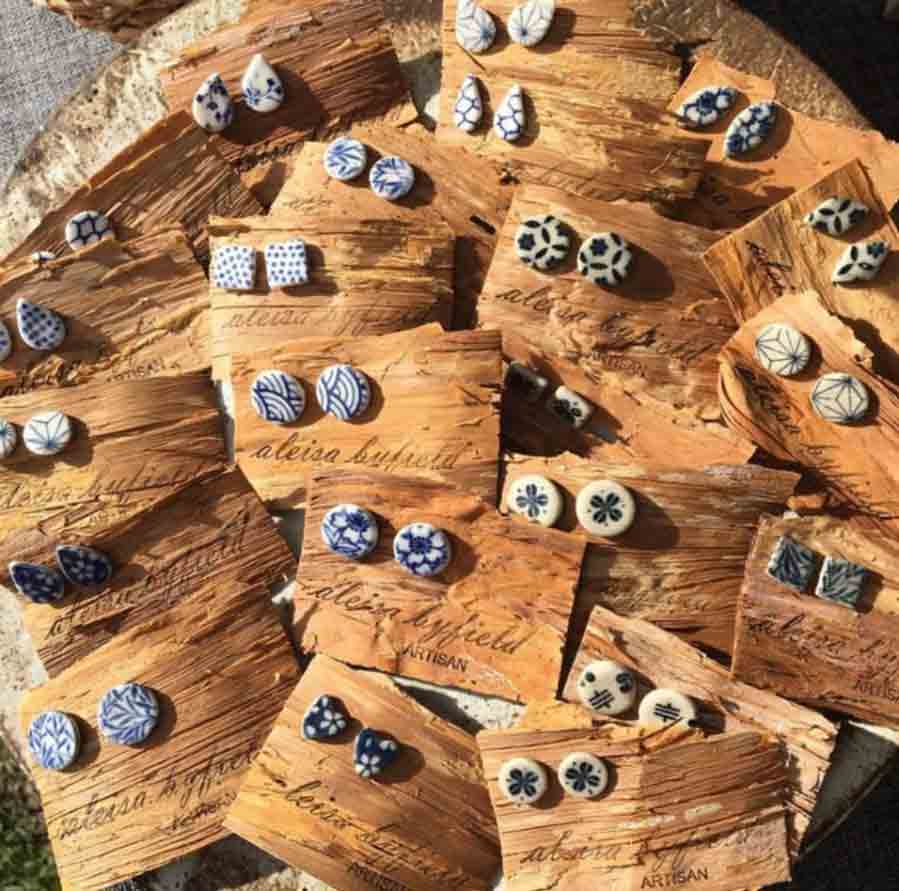 She has turned her art into a full time gig
"I started giving my time to volunteer organisations and working in a variety of not-for-profit organisations to see what was a good fit for me before finding my place as a Crisis Support Officer at Lifeline," she said.
While Aleisa's business venture has turned into a fulltime gig, she is still a passionate volunteer with Lifeline.
"My business provides a therapeutic outlet to help me deal with such challenging but rewarding experiences."
Though her ventures don't stop there. Her busy schedule also includes work as a beekeeper's assistant.
She told AUZi that this involves assisting with whatever the master bee keeper requires.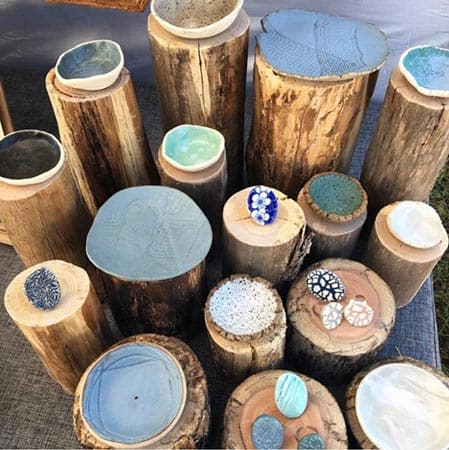 Aleisa wears many hats in her business operations
"Many things such as assisting with hive inspections, splitting hives, honey uncapping and extraction, comb honey cutting, wax filtering, honey bottling and labelling, honey sales, swarm capture and colony removals."
Not to forget, Aleisa also does the ordering, research and marketing for the honey business as well!
Though Aleisa's day is a busy one at that, she believes her ventures have brought her pretty close to living the dream!
"I am grateful that I get to work for myself and have the space and time to be creative and be flexible to be able to deal with life's challenges," she said.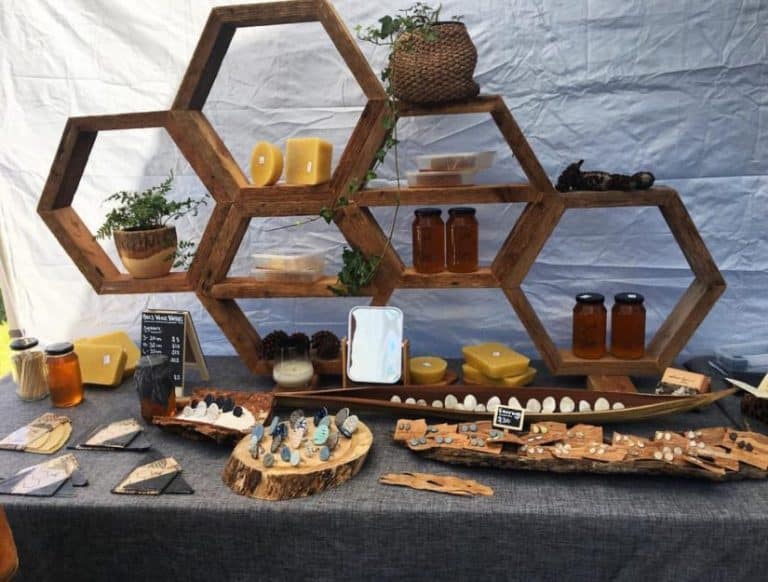 Like every business journey, one doesn't travel that road without their unique challenges.
"My biggest challenge is creating and enforcing good boundaries and also finding time for self-care which has been really difficult for me with juggling both businesses whilst being at home.
As an artist, she is living the dream
"When I can get myself into a more balanced routine, then I would say I am living my dream!"
At AUZi Marketstall Insurance, we've watched many small businesses thrive in the marketstall scene over the years.
Whether the marketplace is to showcase your idea, or you seek to prosper into a large company, businesses gain creative, marketing, management, and customer service skills by operating this little doorway to their career dream – a marketstall.
Aleisa has loved engaging with the general community and fellow stallholders.
"As others interact with you, ask questions, and give feedback, it helps you learn and grow.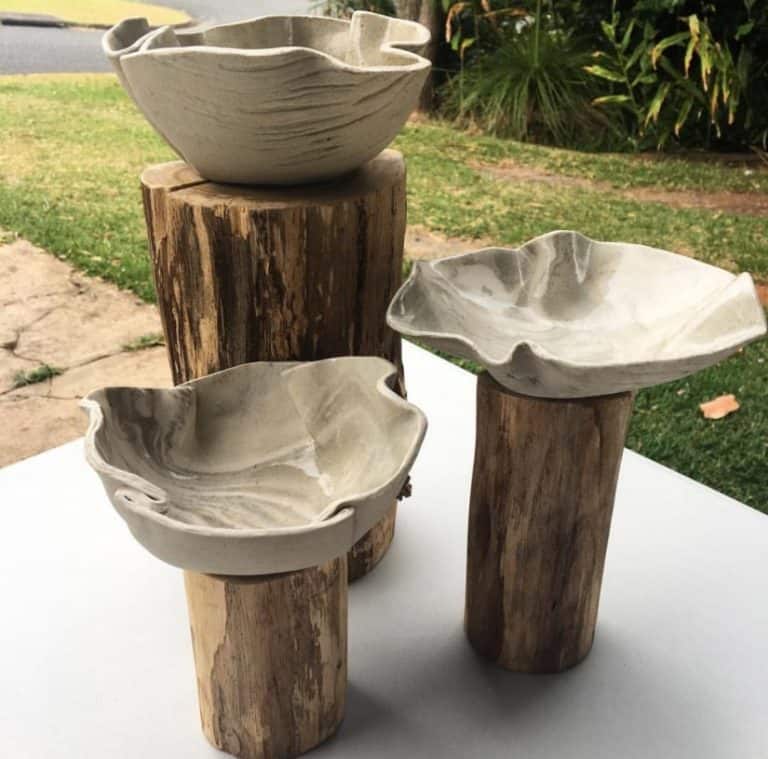 "I also feel it's important to support other makers who put their energy, heart and soul into creating and sharing their products with the community," she said.
Thus, she assures she has the time to chat with other creatives, appreciates them and encourages their special talents.
Aleisa Byfield Artisan is on the road to becoming a market veteran and has some words of wisdom for those wanting to try their hand at the market scene.
"Preparation really is key – stalls are like mini pop up shops now and customers have come to expect beautifully decorated stalls which are a reflection of you and your brand."
She emphasises that while sales are of course important, it's not all about making sales on the day.
"It's also about interacting, showing what you create, and exposure for your business.
"Make people remember you and what you create so they think of you next time or sometime down the track."
Aleisa Byfields creative talents and business mind have allowed her to utilise the marketplace as a platform to plant, water, and grow her business.
You can follow Aleisa Byfield Artisan on social media to find out what markets she will be attending –
Instagram: www.instagram.com/aleisabyfield.artisan
Facebook: https://www.facebook.com/Aleisa-Byfield-Artisan-813933628808749/