Trending Desserts - YOU NEED
Ready to taste these trending desserts?
It's a time of over the top desserts, and extravagant sweets that will make anyone drool. Food trucks and stalls all over Australia are embracing the craze of piled up milkshakes and oozing donuts! It's fair to say the last thing on these foodie's minds are how many calories they're injecting into their diet, as these loaded desserts are taking Australia by storm. We've put together a few of our favourites for you to brainstorm some ideas for your stall, and maybe drool a little while you're at it.
Let's start with the obvious one. It's common knowledge that you can pretty much make money with anything by slapping Nutella on it. The rising popularity of Nutella injected desserts is a sure-fire way to create queues for miles. Nutella milkshake? Nutella cheesecake? Nutella pizza? Nutella crepe? I'll take one of each!
Fact* The Nutella phenomenon is doing nothing to curb the queues as oozing desserts are attracting every Australian sweet tooth – the craze even sparked a Nutella shortage!
It's without a doubt the dough has been rolling on in for our stalls of donut extraordinaires. Research has shown that donuts are the new cupcake! Every time a new donut store opens or a new flavour is released, social media goes into melt down mode initiating queues around the block. Bakers in this day and age have taken the good old fashioned donut and turned it gourmet.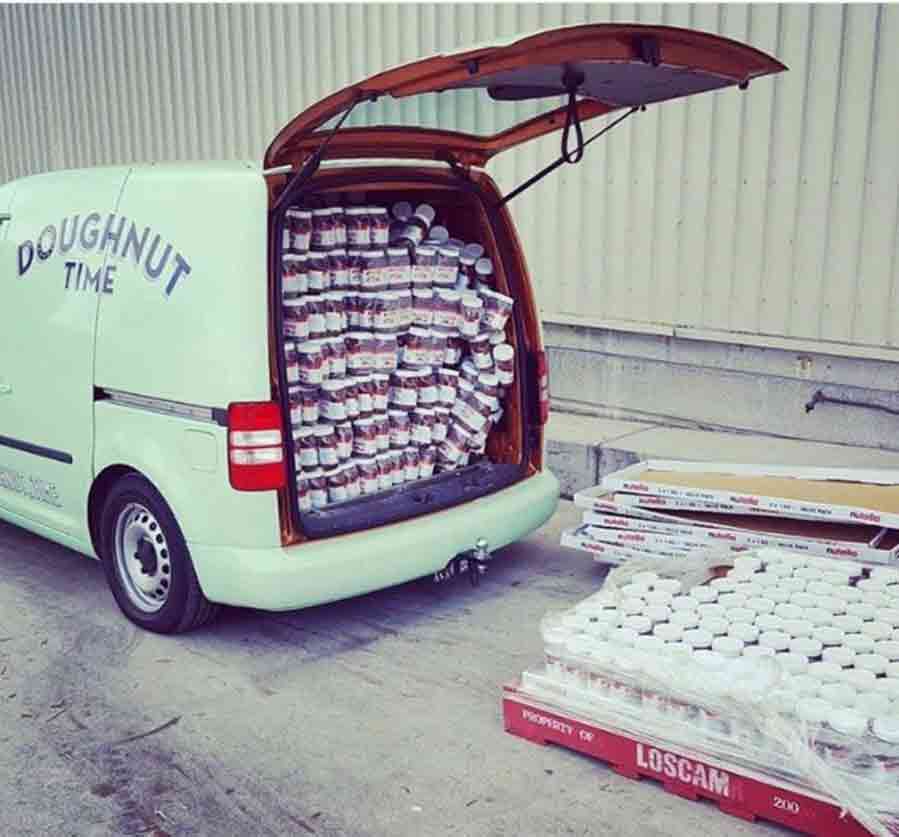 From salted caramel filled, to candied bacon toppings, we're seeing all kinds of out of the box flavours in an attempt for each stall to outdo the other. What flavour will you bring to the table next?
Coming in at number three is the rise of the freak shake, which has sent Australia into mega milkshake mania. These shakes have been spotted garnished with nuts, pretzels, chocolates and even fairy floss! Usually accompanied by an excessive piping of whipped cream and dripping syrups. The craze has created a massive buzz on social media, as individual stalls come up with the latest and greatest unique take on the loaded shake.
What is a cronut you may ask? A cronut is the love child of a donut and a croissant topped with only the finest chocolates and glazes. The cronut was born in Brisbane in 2012, making its worldwide debut at Australia's very own Eat Street Markets. It's parents, The Chocolate Komberry Co describe their beloved cronut as the perfect concoction of donuts and croissants, merged together to give you a crunchy, 64 layer filled pastry. Pastry chefs all over the country are now battling the title for the yummiest and most unique flavour. Golden Gaytime, Nutella, Cookie Dough and Ferrero Rocher just to name a few.