Natural Therapist Insurance
Find out if your modality is covered below
Professional Indemnity and General Liability Insurance for Natural Therapist
As a dedicated holistic natural therapist, your practice is centred around providing alternative therapies that heal and nurture. At AUZi, we understand the significance of your profession, and that's why we have tailored a comprehensive insurance policy to cater specifically to your unique needs, ensuring your practice is protected with confidence.
With our specialised insurance coverage, you can rest assured that your reputation and livelihood are shielded from unexpected challenges. We know that as a complementary therapist, your approach is distinctive, just like the clients you compassionately serve. Our policy is designed to embrace the diversity of your techniques, allowing you to focus on what matters most – your clients' well-being.
As a holistic therapist, your dedication to providing alternative therapies is unparalleled. Our all-in-one insurance policy is crafted to grant you the convenience and peace of mind you deserve.
AUZi's insurance is more than just a safety net; it's a vital partner in your journey as a natural therapist. Trust in our expertise and let us take care of the insurance worries, so you can concentrate on offering your clients the best holistic experience possible.
What is covered under this policy?
Professional Indemnity Insurance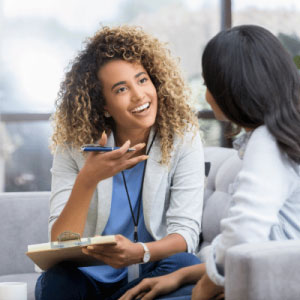 Professional Indemnity for Natural Therapist. Rest easy knowing that you are financially protected against claims made by clients or third parties alleging negligence, errors, omissions, or breaches of professional duty in the services or advice you have provided. Including the costs of legal defence & any compensation or damages awarded if you are found liable for the alleged mistakes or misconduct.
Public Liability Insurance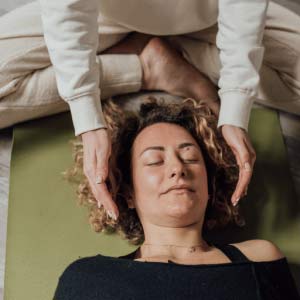 Public Liability for Natural Therapist. Accidents happen, but with our public liability insurance, you are shielded from any property damage or bodily injury claims that may arise from your negligence within your therapy activities and/or business. Focus on providing exceptional care to your clients while we handle the legal and financial implications.
Products Liability Insurance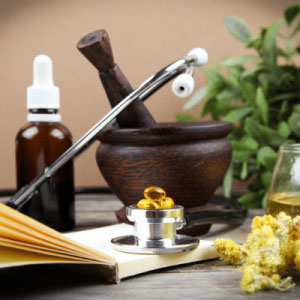 Products Liability for Natural Therapists.
If you supply products as part of your therapy practice, our Product Liability insurance has you covered. This coverage safeguards you against any property damage or personal injury caused by the products you have sold/provided, ensuring that your clients are protected throughout their entire  journey.
Benefits of Insuring with AUZi
At AUZi, we understand that navigating the world of insurance can be daunting. That's why we are here to simplify the process for you. As online insurance innovators, we have harnessed our expertise to tailor a comprehensive insurance package specifically for natural therapy professionals like yourself.
Discover the peace of mind that comes with our specialized coverage. Partner with us and enjoy:
Protect your practice and focus on what you do best – helping your clients on their journey to wellness. Don't wait to secure the insurance coverage your profession demands. Take the first step today by clicking the "Get a Quote" button. Our experienced brokers are ready to guide you through the process and ensure that your insurance needs are met efficiently and effectively.
AUZi – Empowering Natural Therapists with Comprehensive Insurance Solutions.
Approved Modalities for Insurance
A
B
C
D
E
F
G
H
I
J
K
L
M
N
O
P
Q
R
S
T
U
V
W
Y
Z
A
Acceptance and Commitment Therapy
Access Consciousness
Access the Bars
Accupoint Therapy
Active Release Technique
Actively Ageing Consulting
Acu-energetics
Acupressure
Acupuncture
African Drumming
Ageless Grace
Ajna healing / Massage / Reflexology
Alexander Technique
Allergy Consulting
Allergy Testing
Angel Intuitive
Angelic Reiki
Animal Assisted Therapy
Animal Communication
Animal Naturopathy
Animal Therapy
Applied Behaviour Analysis
Aromatherapy
Aromatic Medicine
AromaTouch
Art Psychotherapy
Art Therapy
Ashati Energy Healing
Attractor Field Therapy
Aura-Kinetic Training
Aura-Soma
Australian Bush Flowers Therapy
B
C
D
E
F
G
H
I
J
K
L
M
N
O
P
Q
R
S
T
U
V
W
Y
Z
We are committed to providing the most inclusive and dedicated policy for Natural Therapists available. If you can't find your preferred modality, simply reach out, and we'll make every effort to accommodate your needs.
Protect your holistic healing practice with our comprehensive insurance policy tailored to cover more than 300+ modalities. Whether you specialise in Aromatherapy, Chakra Healing, Herbal Medicine, Meditation, Reiki, Wellness Coaching, or other popular modalities, our insurance coverage ensures peace of mind for both you and your clients. We understand the unique risks faced by practitioners in the holistic wellness industry, and our policy provides the necessary protection to safeguard your business. Focus on what you do best – guiding your clients towards wellness and vitality – while we take care of your insurance needs. Get a quote today and secure your practice with the coverage it deserves.
There are
no membership or joining fees
with our policy, as it is completely stand alone from an association or institute.
You can obtain a quote and place cover, in a matter of minutes. Please click the Get a Quote button below