Diego's Donuts, a.k.a. "the cinnamon donut lords" have earned themselves quite the reputation across Sydney
John and Kristine Encomienda discovered their love for donuts while traveling and allowed that love to flourish on their return to Australia.
The idea was born in Seattle when the couple came across a mini donut stall at a market they attended.
John and Kristine have always wanted to start a business, and this concept was something they loved.
"However, life happened and before you know it a few years passed, we were in New York and came across another mini donut stall at the markets," said John.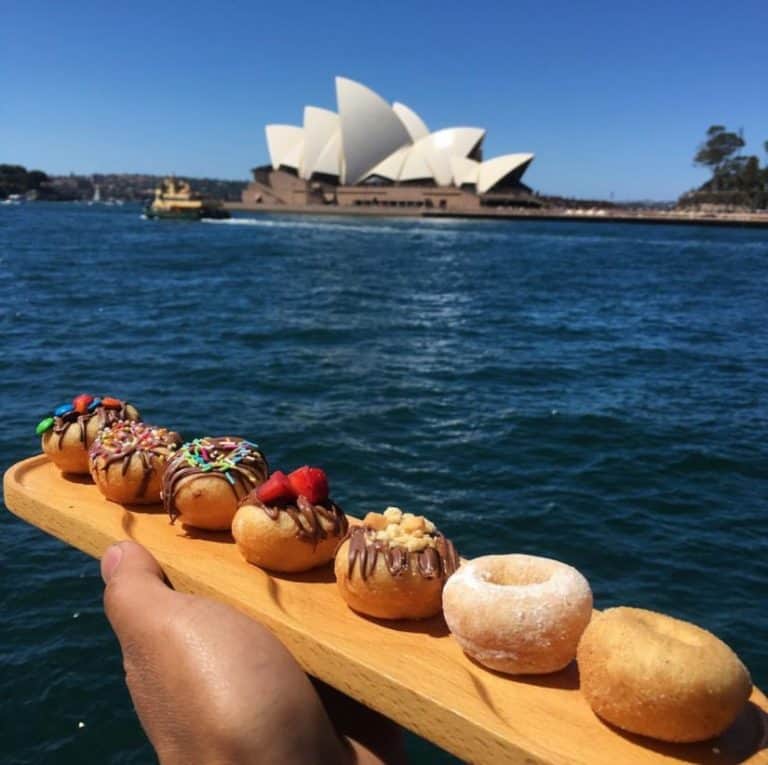 "It reminded us of the idea that we once had to open up our own business and so as soon as we got back home we started to put our ideas to paper and set out to make it a reality."
This family start up have even included their beloved family dog in their venture.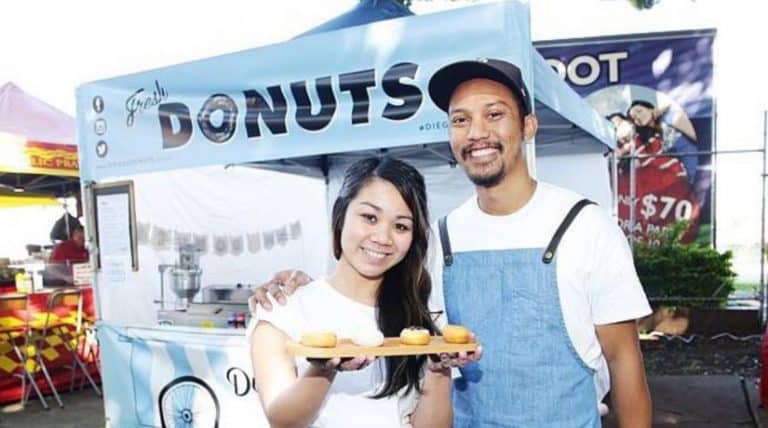 Their very cute, donut loving fur baby Diego was gifted with the namesake of their donut stall – could this be any cuter!
This donut loving trios stall have quickly become a favourite at markets, food festivals and outdoor events.
"It was a coincidence, and some would say perfect timing, that donuts started to become a food trend when we launched our business. It was lucky for us for sure!" said John.
"We're happy to ride the wave but know we're more than just a food trend and our business can last the distance."
They have certainly gone the distance, by taking their menu items to the next level with customers enjoying market fresh donuts with variety.
The menu includes 'Diego's Dozen' which is quite literally – a dozen of their original cinnamon donuts
Customers can also enjoy American-style powdered donuts, and a choice from their loaded topping range.
The chef's choice goes to the Nutella n' Berries and has proved its title by becoming one of the most popular menu items, because after all who doesn't love Nutella?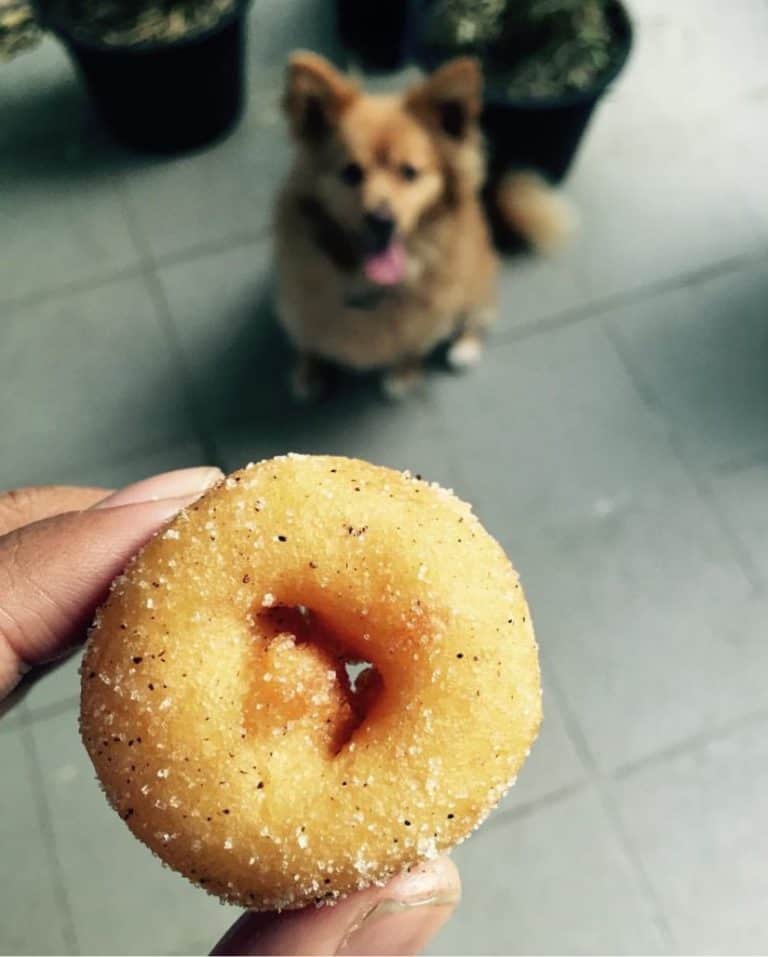 The Diego's Donuts team have had a ball meeting other stall holders that foster a likeminded passion for food and business.
"It's such a supportive tight-knit community, we have made lifelong friends for sure," John said.
"And of course you always get a buzz when customers come back for more! When they say it's the best donuts they've ever tasted, or you see your donuts on Insta – it's a buzz!"
Like any industry, the donut stall business has its ups and downs
"But don't give up – you'll have good days and bad days, working in this industry nothing is guaranteed and it's the risk you take. But if you're passionate about what you do and believe in your product then keep going," said John.
"Definitely do your product research, also on the events and markets you want to be a part of.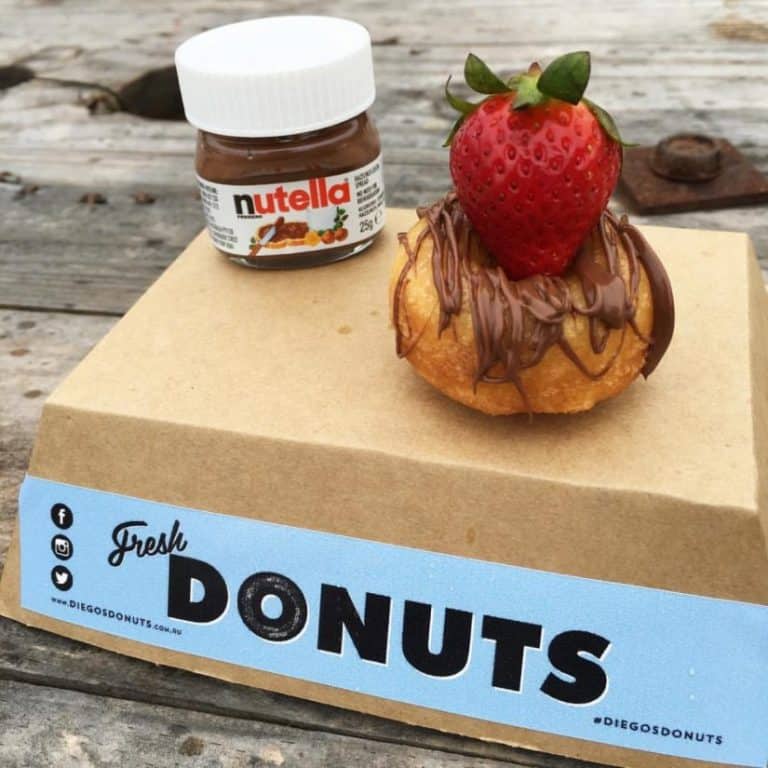 "Choose something that you're passionate about and that you can get creative with, so there's always something your customers can look forward to."
With those words of wisdom, we hope Diego's Donuts can be as much of an inspiration to you as they have been to us!
You can catch Diego's Donuts popping up all over Sydney and occasionally south at Wollongong and Shellharbour. Also check them out i the north at the Central Coast and Newcastle.
Follow @diegos_donuts on Instagram to be sure that you don't miss out on a White Chocolate & Oreo crumb, cinnamon, or Nutella n' berries donut, or all three – we won't judge!
https://www.instagram.com/diegos_donuts/
https://www.facebook.com/diegosdonuts/