Marketing ideas for small business that won't break the bank
Most small businesses aren't in the position to facilitate a large marketing budget. Though this doesn't mean that no marketing efforts should be made. In this digital world, business owners are presented with plenty of marketing opportunities that suit any small budget. Here are some marketing ideas for small business that won't break the bank.
A good social media strategy
2020 didn't bless us with free marketing platforms for no reason! Social media is the largest and most effective marketing tool used today. Utilise their potential in every way possible. Create business accounts on Facebook, Instagram, Twitter, LinkedIn, TikTok and Pinterest. Fill them with alluring content to attract your target audience.
Fact of the day – 62% of people say they have become more interested in a brand or product after seeing it in Instagram stories (Research conducted by Hootsuite).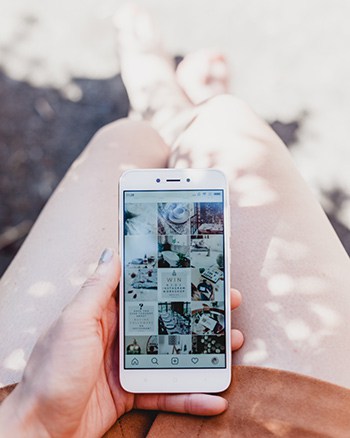 Partner with other local small businesses
This is up their in our favourite marketing ideas for small business. The small business community is your shoulder to lean on, your best friend and your inspiration. Don't forget that you should be lifting each other up, not playing the competition game. There are many ways you can start a mutually beneficial partnership between yourself and other small businesses. Often, this may not cost you anything at all.
Some examples of partnerships are a candle business partnering with a grazing box business for Mothers Day. Providing discounted candles is the perfect addition to their boxes, and it also gives you more brand awareness and most likely new returning customers!
One more example to get those ideas underway could be a hair stylist and a makeup artist. Their partnership could be to provide a package that includes both a hair and a makeup service to year 12 students attending their formal.
Begin a customer referral program
Wouldn't it be lovely if your customers could do the work for you? Well, they can. Positive word of mouth can double your audience before you can even whip up your next paid advertising campaign. When existing customers refer a friend, reward them with a period of free service, discounts or any incentive that reminds your customer that you appreciate them! You can of course organise this yourself, but there are apps you can utilise that will do it on your behalf like Rewardle and Lootly.
P.S. Make sure your customers know where to review your business. Positive Google reviews are great for SEO.
Chances are, you often read blogs to find the best coffee near you, how to do winged eyeliner, how to cook a killer steak and the list goes on! Let's face it, blogs are essentially the 2020 encyclopedia. Blogging on topics relevant to your industry is great for increasing traffic to your website. You don't need to be an SEO pro or word magician to do it. 
Here are a couple of facts to convince you to start tapping those keys –
60% of consumers feel engaged/positive with a business after reading custom content on their blog (Research: ContentPlus).
47% of buyers read 3-5 blog posts prior to talking with customer service (Research: DemandGenReport).
If you run a blog and don't have the time or budget to be investing in new written content, recycle what you already have. Take an old blog post, update some of its content, if needed add more where you see fit and wallah – repost!
Many customers are suckers for aesthetic imagery that market your business. Infographics are perfect for small businesses that are selling a service that is provided in stages; like planning a wedding. Or you simply need to explain what it is you do; like a business coach.
An infographic is easy to digest and can easily be shared across social media to drive leads. Approaching a graphic designer may become quite expensive. Though for a simple one time image, you can create it yourself on any of the free apps now available. Our personal favourite is Canva.
Social media places your customers at your finger tips. Running a competition can be a cost-effective and quick way to engage your audience with your brand. Here is an example of a competition we ran for Mother's Day. It involved products purchased from our customers so that we could support small businesses while we're at it. To enter, they simply had to like our page and tag a friend.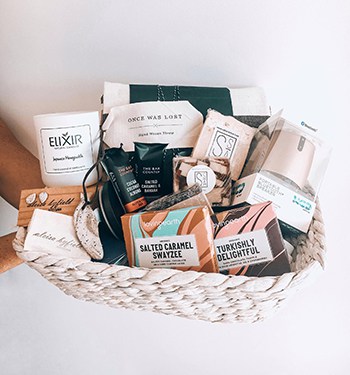 Get involved in community events
Supporting events in your community offers so many opportunities to market your business. This can be done by simply contributing to a local contest. If there is a prize up for grabs at your local market or event, donate one of your products or vouchers for a free service to be included in the prize package.