Pinterest - The Underdog of Social Media for your Small Handmade Business.
Pinterest is a popular social media platform that is used by over 445 million global monthly users, with over 7 million of these users being based in Australia and 76.7% being women! (I will mention here,  these stats are dating back to 2021 so we all know, they've increased) 
If you don't have a Business Pinterest account, here is your sign – start one now!! 
Pinterest is one of few social media platforms that allow and encourage external links – straight to your website baby – this doesn't just increase your sales and brand awareness, it also increases your website traffic, which will also improve your SEO performance.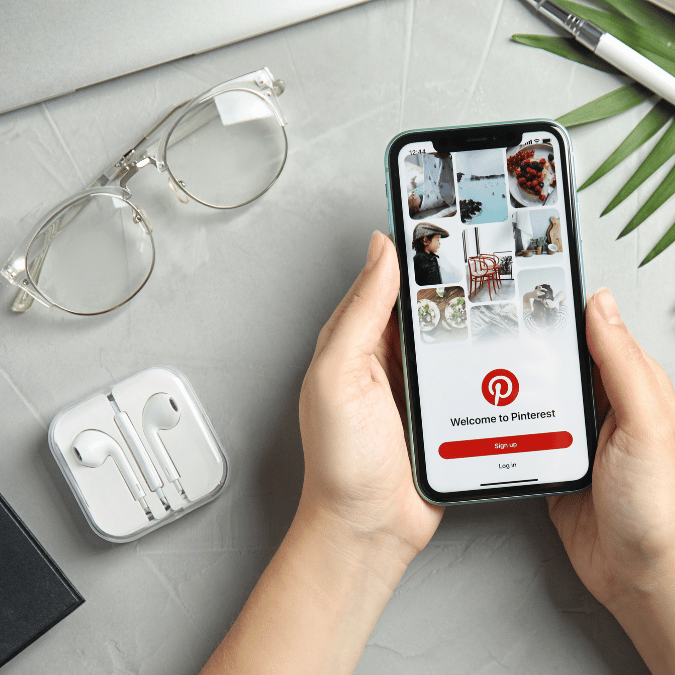 Here is a little checklist to start your Pinterest Strategy for 2023
Create a Pinterest account and set up a business account. This will give you access to analytics and other features to help you track your progress.
Optimize your account by adding a profile picture, bio, and website link. Make sure to use keywords related to your handmade business, such as "handmade candles" or "handmade jewellery" to make it easier for people to find you.

Create boards related to your business, such as "Candle Making Inspiration," "handmade products," and "Handmade Gift Ideas."

Make sure you are pinning high-quality images of your products and partner these with keywords in the captions. 

Use hashtags to make your pins more discoverable, such as #handmadecandles #handmadesoap.

Collaborate with other businesses and influencers in your niche by repinning their content and reaching out to them for collaborations. Other businesses such as suppliers, product photographers, where you get your labels from, and the people you engage with in your day-to-day practices. etc. 
Use analytics to track your progress and make adjustments to your strategy as needed.
Make use of Pinterest's shoppable pins feature to allow people to make purchases directly from your pins. 

Once you are ready, run Pinterest ads to reach a wider audience and drive more traffic to your website.
You've set up your account - what now?
Now, Pinterest offers a few different types of paid ads and depending on what you are wanting to achieve on Pinterest will determine which option you decide to use – If you decide paid ads route is for you. 
The cost of running ads on Pinterest will vary greatly depending on a number of different factors. Pinterest uses an auction-based pricing model, meaning that the cost of an ad will depend on how much advertisers (you) are willing to bid for it plus, if the competition for that keyword/product is high, this will also drive up the cost of your ad.
A couple of things to consider here first. You don't need to rush straight into doing ads to grow your business and following. Here at AUZi we have never run a paid Pinterest Ad and our monthly views are currently sitting at roughly 19k, in the past, this was sitting up at the 52k mark. Don't worry, we will be hitting that goal again very soon – mark my words!
With anything in this world, if you keep it simple, and nail the basics you will already be ahead of the game 
One product that you have mastered. (once you have achieved this, add more but not until you have mastered your initial product) 

Product photography, that really highlights your product. When you look at your product photograph, you should feel proud, after all, that is your product, your creation – You did that. Once you have that feeling it will shine through in everything you do! 

Great copy/product descriptions. Keeping it clear, engaging and on point – keep your target audience in mind and don't be afraid to add a bit of your personality in there too.
We know first-hand, how hard it is to run a small business and with an increase in the cost of living, interest rates and life, you really need to make the most of the free platforms and their advertising. 
Stay tuned for part two, where we will take a deep dive into the paid ads available on Pinterest. 
Need Public Liability or Professional Indemnity Insurance?
Here are some of our top policies