How to turn your Soap Making hobby into a Business.
In Australia, handmade businesses are experiencing rapid growth. The appeal of being one's own boss, setting flexible work hours, bringing in a second income – let's be honest times are tough, plus unleashing your creativity has prompted many to transform their hobby into a business venture.
However, launching a soap-making business is not as straightforward as creating and selling your soap on Facebook. It requires several preliminary steps, which we at AUZi have learned from our regular interactions with some remarkable soap makers. To help you kickstart your soap-making enterprise, we have compiled a guide.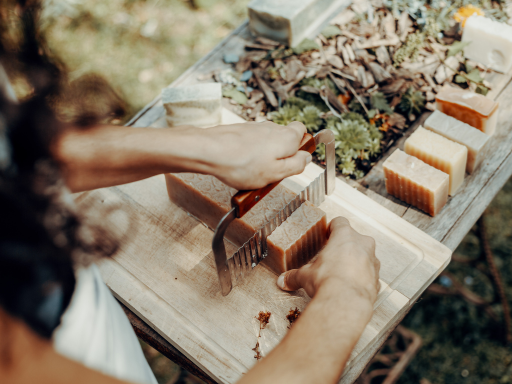 Regardless of whether you are a veteran soapie or a beginner, there are various elements of your business that demand thorough research. We strongly recommend you fall in love with the soap-making hobby first and foremost before even thinking about turning it into a business. Honestly, there are so many twists and turns when it comes to creating the perfect soap.
Soap-making Rules and Regulations
Starting a business can be super exciting, but there are so many things to consider! If you don't take the time to get a good understanding of the rules and regulations of your industry, you could be in for a rough ride. But don't worry – we've got your back! With a bit of research and a positive attitude, you can make your business dreams a reality!
During this process, you will become very familiar with AICIS – The Australia Industry Chemicals Introduction Scheme (pronounced, 'Ay-kis') Now AICIS use to be called NICNAS and in short, they are a government body that regulates manufacturers and importers of chemicals aka. Soap and cosmetics! We have a great blog called AISIC – The Basic, that we strongly suggest you read.
There is an entire section on their website dedicated to Soap Making and importing. You NEED to spend some time here, reading and understanding every portion of it.

Labelling your soaps accordingly is also a MUST. Again, we are going to send you back to the AICIS site but this time to their Labelling, SDS and packaging page. This process can be very overwhelming and, to be honest, a LOT of people fall over here but rest assured there, is help out there. If you aren't sure, how to interpret all the government jargon, we recommend engaging someone like Jennifer from Skincare Business Foundations. Skincare Business Foundations offer a range of services and one being Label Review.
Now, we're not quite at the end of it yet, so bear with us. You also have a duty to ensure, your products are safe for your consumers and the only way to determine this is via testing, and testing and testing. This is where we take you back to one of our first points, where we strongly recommend, you FALL IN LOVE with SOAP MAKING.
We are going to assume here, that your Soap Business is going to start off at home, that means you also need to contact your Home and Content Insurers and let them know, what you are planning, along with your local councils. This is an important step and cannot be forgotten. If you have been playing with this idea for a while, I am sure you will remember this disaster of a story – AAMI refuses couple's claim after house burnt down
Next up - What does your business plan look like?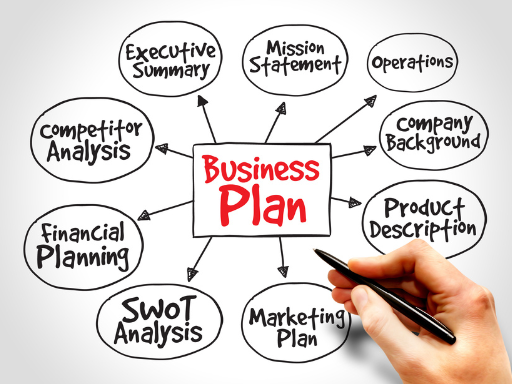 Oh no, haven't got a business plan yet? Well, sometimes a fleeting idea isn't enough to kickstart your entrepreneurial journey. Planning is essential and thankfully, there are some great free resources out there. I am yet again, referring you back to a government website, that has free templates and also gives a great overview as to why you need a business plan (Develop your business plan)… Trust us, don't skip this step, it will help you in projecting your revenue, managing your budget, complying with regulations, preparing for contingencies, ensuring workplace health and safety, and outlining your desired outcomes. You will refer back to this plan, time and time again.
Crunch the numbers – put on that accounting hat
Let's take a trip down memory lane to our year 10 math class. Remember that scene in Mean Girls where Cady Heron couldn't concentrate because she was staring at the cute jock and the blackboard behind him? Well, it's time to channel your inner Cady and focus on your business's cash flow, accounting, and payroll. It might sound daunting, but you don't need to remember everything from year 10. 
Lucky for us, there are now many affordable software options like Xero that can help you manage your finances. There is also a new kid on the block called Thriday, now these guys saw a gap in the market and have filled it! They are definitely worth looking into. 
Oh, and don't forget about the Tax Man! If you're running a home-based business, there are specific tax obligations that you need to be aware of, such as which expenses you can claim and whether you'll need to pay capital gains tax if you sell your home. Don't worry if it sounds overwhelming, just do your research! Back to the government sites – Deductions for home-based business expenses
To have a brand, you need a business name! Create a name that you fall in love with and that resonates with you, but also reflects your mission and products. Don't forget to check that the name isn't trademarked and that no other business on social media is trading under it in a relevant industry. Here are some Tips For Naming your Business. Spoiler alert… You will also find tips on how to register your ABN here. 
When you're making a product that your customers will apply directly to their skin, body, or face, like soap, it's crucial to have Soap Making Insurance. While it's not a legal requirement, there are many risks involved in perfecting every order, handling customer interactions, and dealing with the soap itself. The benefits of having insurance truly outweigh the costs, so it's definitely worth considering to ensure peace of mind for both you and your customers.
Now, this is where we come in… We have created a specialised Soap Making policy that includes Public and Products Liability. This is designed to protect you against Personal Injury and Property Damage to third parties arising from your business activities and the products you sell. Here, at AUZi we live in the real world and when creating this bespoke policy we also kept in mind, the cost! 
Establish your Branding and Marketing
The importance of a strong branding and marketing plan is often underestimated by business owners. We could talk about this topic for ages, but let's keep it simple.
If you've done a quick search for marketing tips, you've probably seen a long list of things you "must" do as a business in our online world. But don't worry, we have some good news! Keeping it simple is often the best approach. Do your research to determine which social media platforms, selling channels, and advertising methods are most effective for your business. 
All of the social media platforms are technically "free" advertising, (albeit a LOT of time and effort goes into them – not free) you can really create a raving community around your business and brand. Don't leave this step to last either, people LOVE seeing the behind-the-scenes, and building anticipation for your launch date. 
The obvious two social media platforms are Facebook and Instagram. However, we have found a lot of small businesses have forgotten about Pinterest, and here is why we believe Pinterest is the underdog of social media for your Small Handmade Business. 
Now, if you have made it to the end of this blog, you must really have a love of all things soap-making and be ready to take the leap and level up your soap-making hobby into generating some hard-earned returns. So remember, when things get hard, refer back to step one, take a deep breath and go again.
If you enjoyed this blog, please share by selecting your preferred platform below; 
Disclaimer: This article is not intended to be legal advice and is for educational purposes only.
Need Public Liability or Professional Indemnity Insurance?
Here are some of our top policies