How to Start an Art & Craft Workshop.
Arts & Craft Workshops are an excellent way to turn your passion and creativity into a side hustle or profitable business. Whether it be pottery, ceramics, jewellery, painting, knitting, floral design, candle or soap making (just to name a few), sharing your skills with others offers much more than the potential for financial gain.
Getting started may seem daunting so we've come up with some tips and guidance on where to begin.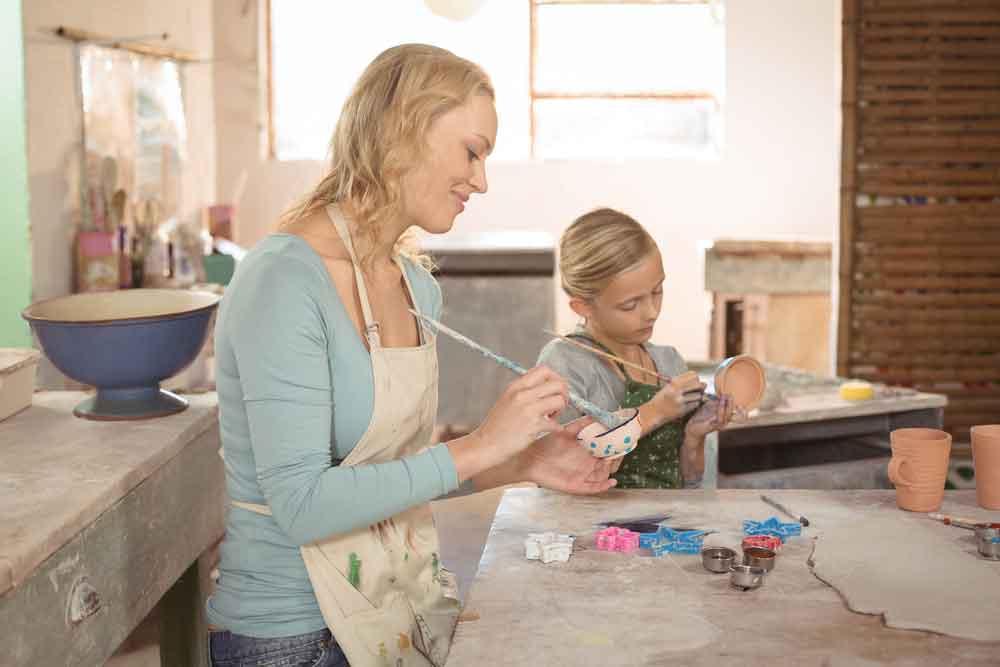 Define your Craft and Workshop Niche
The first step in starting a craft workshop business is to identify your niche.  You may be great at several forms of arts and crafts, however, it is important to consider which ones you would like to teach so you can determine the resources you will need and the marketing strategies you will use.  Workshops are growing in popularity so check out your local competition…can you offer something unique? 
Hot tip…you do not require formal qualifications to teach your craft, so muster up some self-belief and keep reading….
Plan your Art & Craft Workshop
Once you've defined your craft, it's time to start planning your workshops. Create a detailed plan, including what materials are required, the location, the length of the workshop, the number of participants, and the price.  
Finding the right venue for your workshop is critical. Look for a location that is convenient, accessible, and has enough space for your participants and materials. You can use community centres, libraries, and local schools, or rent a commercial space.  We've seen some wonderful collaborations with small retail stores and cafes hosting these events.  If you have the space to do this from home, we suggest contacting your local council to ascertain if a permit is required. Also, contact your home insurer as this disclosure is necessary.  
If you would like to have children participate in your workshops, don't forget to apply for the relevant 'working with children check' for your state.  There are also teacher-to-children ratio requirements to be mindful of, and It's a good idea to hold a first-aid certificate.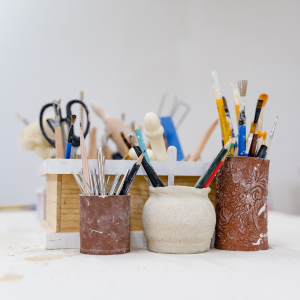 Depending on what your craft is, you may already have an excess of materials that you currently use, or even the ability to utilise some offcuts.  Some specialised tools are quite expensive and/or dangerous for beginners so you may consider taking ownership of certain aspects of the making process to assist your participants.
Your workshop may be run as an event where the artwork can be completed in the allocated time, or you may provide instructions and materials for the participants to take home to finish off their masterpieces in their own time. 
All these factors come into play when considering costs to you and affordability for your customers.
Insurance for Craft Workshops - This is a must!
AUZi offers an Arts & Crafts Workshop policy designed to protect you against public & product liability claims, so if any accidents happen we've got you covered.  We support a broad range of activities that can be covered by this policy –  if you have something you want to teach that is not on our list, please reach out…we're open to suggestions
Our Soap Making and Candle Making Workshop policies include additional cover for professional indemnity.  This inclusion is designed to protect you from the advice, services or coaching you provide.
If making and selling your craft is already part of your business, you already have a head start! 
Now you can harness your social media following to spread the word.  If you haven't secured a website already, now might be the time to take this step.  You can implement booking and payment tools online to minimise potential losses with 'no shows'.  Consider offering discounts to early-bird registrants or referrals to encourage people to sign up.  You may like to engage a third party to help with the marketing – check out ClassBento which offers an online platform as host to a multitude of workshops.
Structure on the Workshop Day
Practice on your friends first so you can gauge how it will pan out.  They are likely to give you some honest feedback and won't mind if there are some glitches to iron out.

On the day of the workshop, make sure to arrive early to set up the space and calm your nerves.  

Greet participants warmly, introduce yourself with a bit of background and provide an overview of the workshop. 

Identify any housekeeping items… where are the amenities, what's out of bounds, and the safety precautions. 

Be prepared to troubleshoot any issues that may arise, and be flexible and accommodating to participants' needs.  

Be mindful of structuring breaks depending on the duration of the workshop.

Gather feedback to understand what worked well or what you need to try different for the next one.  You may do this via email after the event where you can also take the opportunity to thank people for attending and encourage them to sign up for notifications of future workshops
Grab some friends and have a go…there's no right or wrong way in the creative world, have fun with it and good luck!
Need Public Liability or Professional Indemnity Insurance?
Here are some of our top policies