Turning your Hobby into a Business
If you've ever used social media, you wouldn't be naïve to the commercialised, self-promoting side of things which can often be likened to that of a snake oil salesman in the 1800's. Remember seeing all of those miraculous 'Detox Teas' Influencers were advertising years ago? Yeah… While an over abundance of vanity has led to social media becoming saturated sales-oriented platforms, it's important to be able to pick out the sponsored content (which this is not), from the genuine content. Recently, I started seeing content popping up on my feed about turning your hobby into a business, but they read a bit like this…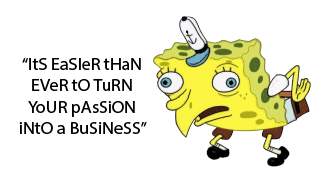 This caused me to raise my sceptical eyebrow (it's the right one because it's the only one I can move), as I'm always on the lookout for content, and equally on the lookout for misleading advertising… However, after reading into this topic I can safely attest that this headline wasn't trying to sell me the secrets to the world. In fact, it truly is one of the best years for turning your hobby into a business, and let me tell you why.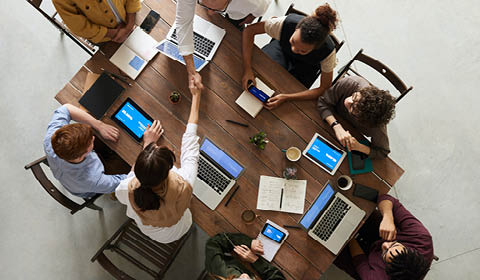 So, How do I Turn my Hobby into a Business?
You've got all the skill, all the finesse, and product knowledge – but don't quite have the business know-how? We've covered a lot on our blog, and starting a small business is no small task. Have a look at some of the topics we've covered previously;
Now it's time to get into the WHY it's the best time to turn your Hobby into a Business.
There's so much more Support for Small Businesses in 2022
The New Enterprise Incentive Scheme (NEIS) for Small Business
The NEIS has existed for over 30 years now and according to it's website, has helped over 185,000 people looking at turning their hobby into a business. That's great and all, but how exactly does it do this? 
NEIS works by taking on 8600 individuals each year, and giving them not only formal training, but financial assistance to help jump-start their business.
What does the NEIS Provide?
But if it's been around for over 30 years – why's it suddenly more important now? Well, the Australian Government has just expanded the eligibility criteria, which is arguably what's held the NEIS back in the past. But this isn't to say that the NEIS hasn't been successful, as they have an extensive page highlighting past program participant's success stories. The expanded eligibility criteria that has been put in place to help those Australians who wouldn't have had access in the past are as follows.
NEIS Expanded Eligibility includes;
It's almost as if the government is beginning to understand that a grant designed for people who need aid in creating a business, should be available to those people. Such a foreign concept to them, but glad to see them taking these much needed steps.
More Information on the NEIS and how to apply can be found here. Alternatively, you can find the NEIS Fact-Sheet on this page.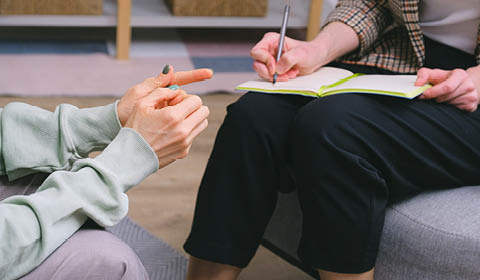 Kochie's Business Builders
David Koch, you either love him, or hate him. But personal thoughts aside, he has definitely worked hard throughout his career in order to make the world of business more accessible. For instance, his site, 
Kochie's Business Builders
, has been around for some time and exists as an online resource compendium for Aussies looking to start their own business. However, they've now recently launched a new campaign, together with Westpac, aiming to help young entrepreneurs called
Step Up your Side Hustle
. Step up your side hustle is explained as being a collection of, "
…resources and tips to turn your side hustle dreams into a reality."
and it aims to aid struggling Aussies in turning their hobby into a tangible business plan.
In addition, Kochie's Business Builders often runs a competitions throughout the year. For example, the most recent of which provided the winner with a 1-on-1 mentoring session by the Dell Computers Ambassador and $10,000 in Products. While this competition is now over and the winner's waiting to be announced, this wasn't the first competition, it won't be the last, and it goes to show the benefits that are now being presented to people struggling to turn their hobby into a business.
We can't go through an entire blog without plugging ourselves, at least slightly. Insurance isn't the most interesting topic to waffle on about, which is exactly why we create these types of blogs. We find that the best way to provide value is by understanding the industries your customers exist within.
We've not only researched every industry we serve, but have also researched ways for small businesses to thrive within these industries. For example, we have a wealth of general blog content like Business Essentials you'll need when Starting a Small Business, Marketing Tips for Beginners, or Sustainable Business Practices. We also have more intricate, niche blog topics like Instagram Post Ideas for Small Business, Candle Making Compliance (Riveting, I know…), and Creating Memorable Customer Experiences on a Budget. In short, we've worked to create a space for people to go to when they aren't sure what to do next… Maybe we should call it AUZi's Business Builders (Joking of course, please don't sue us David…)
After sceptically researching some of the resources that're now available for the average consumer looking to get into business, it's become pretty clear to me that it is one of the best eras for turning your hobby into a business. Here's a summary of why there's no better time than now.
Reasons for Turning my Passion into a Business in 2022
Obviously, if you are starting a business, Insurance is imperative. You'd hate to have put all this work into your passion only to have your world crash down around you because of 1 faulty product. If you find yourself getting closer and closer to taking that leap of faith, why not check out which occupations we cover. Spoiler alert (sorry), it's a lot.
Enjoy the post? Learn something new?
Why not share us to your network?