Dance Insurance for Teachers
At AUZi we have tailored a combined package including both Professional Indemnity and Public/Products Liability Insurance. Our policy is suitable for Dance Studios and Teachers. As a dance studio there are many requirements that you will need to abide by in Australia. Dance insurance is essential in protecting you and your students from the unforeseen. As you conduct your classes throughout the year and run your end of year performances, there are many risks your business is exposed to. 
Why do I need Dance Instructor Insurance?
Yes, yes and yes – you need dance insurance. We get it. As a dance teacher, you love to choreograph, dance and work with your students. Though the business side of things can be a bit of a bore, let alone confusing! However confusing it might be, there are some essentials that shouldn't be neglected, including dance insurance. If you run a dance studio or teach at a studio, you will need insurance. 
Professional Indemnity Insurance (or PI) is designed specifically for professionals like you who provide advice or coaching for a living. To protect yourself from lawsuits that may be filed by students as a result of something you do as a Dance Teacher, you must consider taking out Professional Indemnity Insurance. 
What does dance insurance cover?
Why dance teachers and studios need Professional Indemnity Insurance
Professional Indemnity cover is there to protect you against claims or incidents where a third party (possibly a crazy dance Mum ;)) alleges they have suffered a financial loss. This is as a result of your – or your alleged – negligence or a breach of Professional duty. Okay, that was a mouthful – let me explain.
In the instance that you're teaching a class of young, up and coming dancers, some of the students may not achieve the results they (or their parents) were expecting. It's human nature to pass the blame. Therefore, you may find yourself being the one to blame for the student's performance. They allege your teaching fell short of a perfect 10. This is where their alleged personal loss comes in. You could find yourself responsible for class fees, travel, accommodation, costumes, entrance fees, and the cost of a new teacher. On top of the legal fees while you defend your reputation.
In another instance, while warming the class up and running through the same old standard stretches, your student could pull a muscle. They can accuse you of not correcting or teaching the right technique. This is where your Professional Indemnity Dance Insurance has your back.
Why dance teachers and studios need Public Liability Insurance
Public Liability Insurance is designed to protect you against Personal Injury or Property Damage that arise from your activities. So, if a crazy dance Mum strikes again but this time, trips over the extension cord running your music (I know, no one should even be back there but hey, she was), now she is holding you accountable for her twisted ankle. Now, she can't go to work – cue the medical and legal bills. This is where your Public Liability Insurance will help cover the costs.
Moreover, your Public Liability Dance Insurance will also come in handy when you're hiring a dance studio to teach in, or a hall for the end of year concert. The landlord will demand a Certificate of Currency to move forward.
There are many instances where Professional Indemnity and Public Liability Insurance can help Dance teachers in the event of a claim. At AUZi Insurance, we have pieced together a combined policy that is tailored to the needs of Dance Teachers. You can read more about our policy here.
As a Dance Teacher, you will obviously be providing tuition and advice to your students. Therefore, if they incur a physical injury whilst performing a task under your supervision, then there is a chance that your student will sue you.
In this case, your dance instructor insurance will help you cover the costs associated with a claim of up to $5,000,000. Moreover, having dance insurance in place is an important sign to your customers. It shows you're a professional that takes your advice, coaching and risk seriously.
However, it goes without saying that your dance instructor insurance policy will not cover you if you intentionally do something wrong.
We live in a culture where financial compensation is commonplace. Therefore, it is important to safeguard your business against those inevitable risks associated with your profession. Without insurance, it only takes one successful legal suit to potentially put you out of business.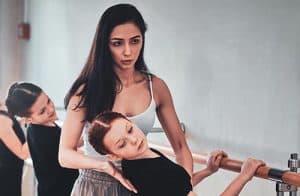 So, you have danced for as long as you can remember. The early mornings, the late nights, the blisters, the lifelong friends, the passion, joy
Read More »
AUZi's Dance Instructor Insurance also includes Public Liability Insurance
With AUZi's Dance Teachers policy, you will also have Public Liability cover. Public Liability protects you against Personal Injury/Property Damage arising from your business activities.
For example, if you have hired a hall or space for dance classes, then there are chances that your landlord may require you to have Public Liability Insurance. AUZi's dance insurance protects you if there is any damage to the rented space or if someone slips and falls.
*** All activities are subject to no use of equipment such as dumbbells, weights or any other fitness related equipment ***
Don't see your Dance Style?
Don't hesitate to reach out to see where yours fits.
Implications of Cancelling your Product Liability OR Professional Indemnity Insurance Policy
Product Liability is an occurrence-based wording. In other words, the insurance needs to be in place at the time the incident/injury/damage occurred for there to be a valid claim.
However, Professional Indemnity Insurance is a Claims Made wording. This means an insurance policy needs to be in place at the time you provide the service. Also, at the time of the claim and/or incident in order for your interest to be protected.
Therefore, if you cancel your insurance today, and an incident is notified and/or occurs tomorrow for a product or service you provided last week, you will not be covered. Read more on this here.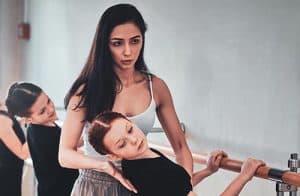 So, you have danced for as long as you can remember. The early mornings,
Read More »