11 Tips For The One Person Marketing Team
There is a 90% chance that inner-city firm spanning over multiple floors has an extensive marketing team. A dedicated employee to perform every miniscule marketing activity you can think of. Monday mornings look like multiple marketing directors leading a boardroom meeting consisting of the Facebook advertising team, the copywriting team, the content creators, the social media strategy team, the team of webdesigners, the data analysists, the coders, the SEO experts, print marketing and even the team responsible for just EDM (electronic direct mail) – you get the drift.
Meanwhile, your small team (or one-person army) across the street in the co-working space, or way down the road in your home office has a one person marketing team juggling it all. From one marketing director to another, I know this can be tricky to get right at first. So, we're here to share our tips and tricks of the trade.
Here are 11 tips for the one person marketing team.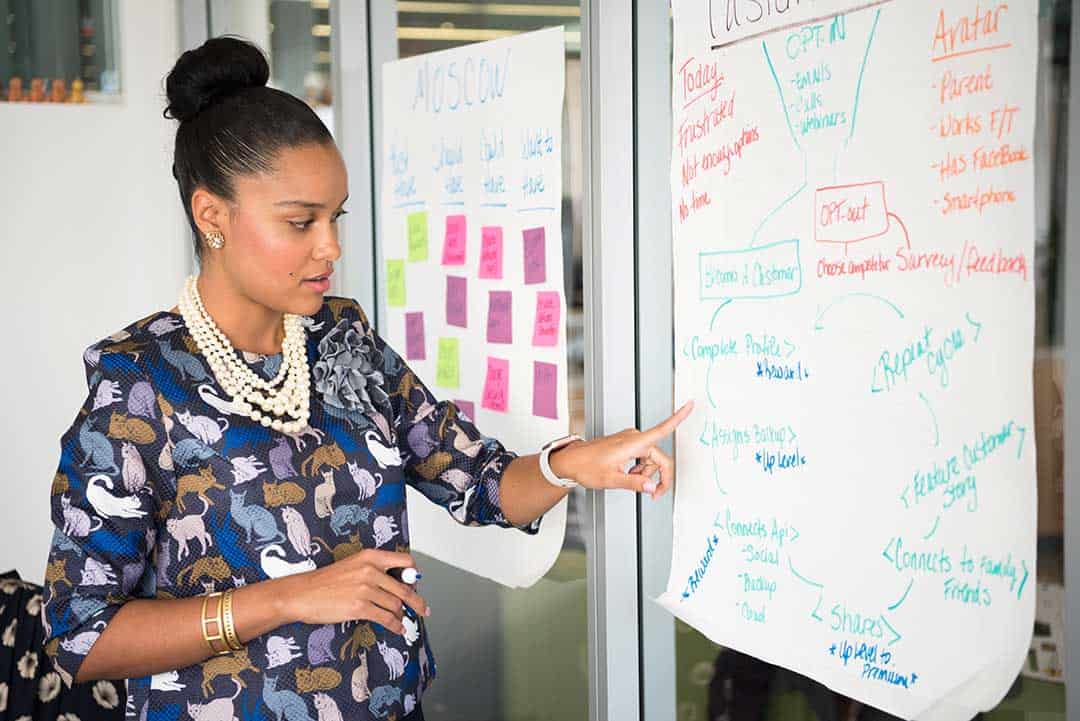 Don't be afraid to ask for help – Get your team (or kids) involved as much as you can
If you do have other members on your team maybe in accounts or admin for example, see if they're willing to lend a helping hand. Odds are they're keen to get some marketing experience under their belt and take one for the team. At AUZi, our two Insurance Brokers Bec and Nicole are always getting involved in content creation and even just lending their brainpower in our brainstorming sessions. They love trying something new and always have some great ideas to contribute to campaigns. Extra hands even for just a few hours a week can make the world of difference.
Many marketing professionals specialise in specific areas. While upskilling is always good to do throughout your career, sometimes if it's not your forte it consumes far too much time and stress than it's worth. Utilise a specialist that complements the business. Whether that be hiring a writer to keep your blog calendar consistent, or a Google ads manager to take the stress off learning that whole new world.
Automate, Automate, Automate
Automate as much as you can without becoming inauthentic. Sometimes curating just one post has you lose your focus and takes you away from other important tasks. Rather than doing that every day, set aside several hours a month (or fortnight depending on your content calendar) to simply just schedule posts on an app like Hootsuite. Alternative scheduling apps include Buffer, Sendible, HubSpot and Plann.
Other marketing activities you can easily automate are EDM and drip campaigns, recycling blog posts, customer service replies, data & analytics reports, website audits and more.
Use all the helpful software and apps that 2020 has blessed us with
In 2022, we're lucky to have endless amounts of software at our fingertips. Like automation that we discussed before, many of these platforms can make marketing a breeze. Some of the apps we use at AUZi include –
Hootsuite – for social media scheduling.
Google Analytics and Google Search Console – for analysing data, campaign performance, website traffic etc.
Elementor – this is great for WordPress users. It's a plugin that allows us to quickly and efficiently design aesthetic pages on our website.
SEO Powersuite – to track SEO performance, rank changes and keyword mapping.
SerpStat – to conduct website audits.
Canva – for creating quick designs for social media.
Adobe Creative Cloud – for print design, video creation, photoshop etc.
SendinBlue or Mailchimp – for creating EDM and drip campaigns.
You will make mistakes, learn from them
As a one person marketing team, you will make mistakes. They're inevitable. Rather than beat yourself up about it, learn from them and pivot. Some mistakes can be blessings in disguise as they help you learn what is and isn't a good marketing activity for your business.
Make sure you're tracking your KPIs
If you haven't already, you need to learn to read data and analytics. Yes, I know maybe you are your own boss, though this is not just to prove to someone that you're getting results. Unless you have a photographic memory, you can't remember it all. Tracking your results allows you to identify what is and isn't working, what needs to be cut, tweaked and what simply needs improving. This can save you SO much time and money.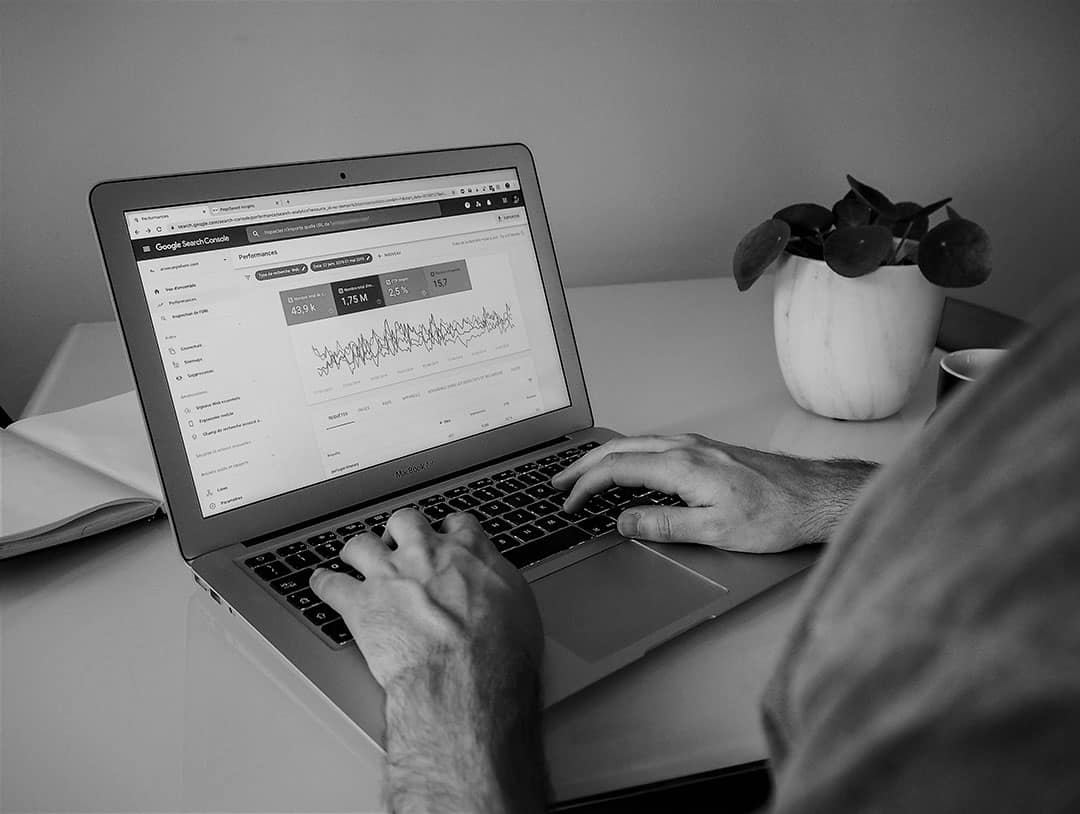 Create a solid social media calendar and content pillars
Oh stop it, I can sense the eye roll from here. Initially, I hated used calendars and pillars. I thought it made everything less authentic. Though now that you're a one person marketing team, they will be your saving grace. Using a content calendar ensures that you're being consistent with your posting. While content pillars will also keep you consistent, they will also ensure all your content is relevant, easier to navigate and your life so much easier!
Don't try to do it all – focus on the platforms that give the best results
I'm sure you have already identified your exact target market(s). I know you've probably already heard that one digital marketer that preaches you must have a presence on every platform. This is 100% not true. For instance, if 99% of your customers don't hang out on Twitter then don't waste your time and effort on a Twitter strategy that speaks to no one. Rather, put your all into the platforms that you know your target market love. While we do use Twitter at AUZi, a majority of our customers hang out on Facebook and Instagram, so that is where you will find us most of the time.
At the end of the day, you are one person, you can't be everywhere.
Stay up-to-date with the industry
If I had a dollar for every time they changed the Instagram algorithm I'd be one rich gal! The same goes for every other activity in your marketing plan. In our digital world, things are constantly evolving which can make it difficult to stay up-to-date with every change or new thing that hits the marketing industry. There are a few things I do to ensure I get the scoop on the latest and greatest. I listen to podcasts on the way to the gym (each centered around different marketing topics), attend networking events (pre-COVID), dive into LinkedIn's treasure trove of information published by leaders in the industry, and have friends that work in similar roles to share knowledge and learn from.
Upskilling is also a great way to keep up with industry trends and updates. You may be an expert in SEO but taking part in a 2020 course will teach you all you need to know about the latest Google Core update. The same goes for any strategy you use.
Recycling content particularly blog posts can save you so many hours writing your weekly blog. While I still publish new blog posts, I usually revamp and add to an old blog post at least once a month. It looks new and gets just as much engagement as it did the first time around. This is easiest to do if you are creating evergreen content which is content that continues to be relevant well after publishing and doesn't 'expire'.  
SMART goals are Specific, Measurable, Attainable, Relevant and Time-bound. Don't just pump out content. Set web traffic, SEO and conversion goals across your marketing activities. Remember, content that reaps results in your web traffic, social reach and EDM at the same time is better than having to write 3 unique pieces for each platform. Be versatile and SMART.
Don't expect too much from yourself. Remember, you simply can't do it all, but you certainly can leave your mark.