Photographer Insurance Explained
So, you have finally decided to turn your much-loved hobby into a business or stream of secondary income. But, now people are asking you for proof of Photographer Insurance. What on earth could your photo do to hurt someone? Well, we are here to give you a little insight. It's true, the insurance side of things can be a bore and not always your forte, so we will do our best to break it down and make it somewhat interesting.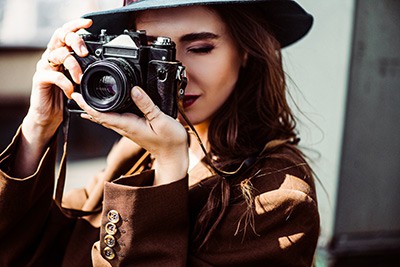 So, Public and Products Liability Insurance hey?
Public and Product Liability Insurance is there to protect you against Personal Injury and Property Damage claims arising from your business activities. 
Picture this  
You have scoped out a new location, the lighting is beautiful and the backdrop is to die for. Mesmerised by all the opportune shots at the end of your lens, you lose all awareness about what is going on around you. As you're taking more and more steps backwards drinking it all in, bang, crash you have walked into a display stand knocking it over and causing Property Damage. If you have taken out Public and Products Liability Insurance for Photographers, then your policy will have you covered.
Another common example is if you have simply left your camera bag or tripod on the ground. Someone trips over it, hurting themselves and Personal Injury.
And, Professional Indemnity Insurance?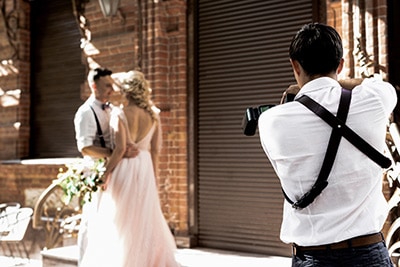 Professional Indemnity Insurance is for Professionals providing advice, yes, you! You're a professional, and you provide all sorts of advice, even if you think it is just common knowledge.
Most people engage you to capture their special day, whether it's their wedding, a birthday, maternity photos or even real estate photos. Your customers are expecting you to capture the best shot from the perfect angle, to make that small 3×3 room look huge. Honestly, everything is relying on you, no pressure… (*sighs*)
The Professional Indemnity Insurance is there to protect you and your reputation against some of the following:
Negligence or breach of duty of care to your client – making a mistake or providing bad service.
Infringing intellectual property rights – like trademarks or copyright.
Defamation and libel – writing or saying the wrong thing.
Breach of confidence – sharing information you weren't meant to.
Losing data – either paper or digital.
Picture this  
You've been communicating with Bridezilla for the last 12 to 18 months and it is finally her wedding day. Everything goes to plan, you capture every requested photo, you've had a great time. Although you finished up 4 hours late. The next morning you decide to start the editing, but once you're all plugged in, the computer crashes, wiping the memory. Everything is lost!
If your Photographers Insurance includes Professional Indemnity cover, it will (as much as imaginable in this situation) save the day. It will pay the financial compensation, whether that's the cost of another photographer, makeup artist, fake tan, dry-cleaning and everything else involved to replicate the day.  
We get it, this is worse case scenario and it will never happen to you, right? Have a chat with some veteran photographers before you decide. It is always better to be safe than sorry.
At AUZi, we have built a policy to align with your role as a photographer. Our Photographers Insurance policy combines Public and Products Liability and Professional Indemnity Insurance. The perfect combo to protect all your photography adventures. To get a free quote and buy online in minutes, hit the big orange button below.