The Importance of Compliance for Soap and Skincare Makers
Scouring the internet to find accurate (or easy to understand) information on compliance for soap and skincare makers can be somewhat mission impossible. Our soap and candle experts often find themselves on numerous occasions diving deep into Google's web of confusion in their attempt to understand all things compliance.
Luckily enough, we bumped into Jennifer Rudd from Skincare Business Foundations. Not only has Jen been a maker herself. She also has degrees in Business and Psychology and over a decade of experience in risk management, auditing and compliance. Today, she combines this with the insights and knowledge gained from starting her own skincare brand to help others build a solid business foundation.
So, we compiled those questions we so often see online for Jen to shed some light on all that info that too often leaves us scratching our heads.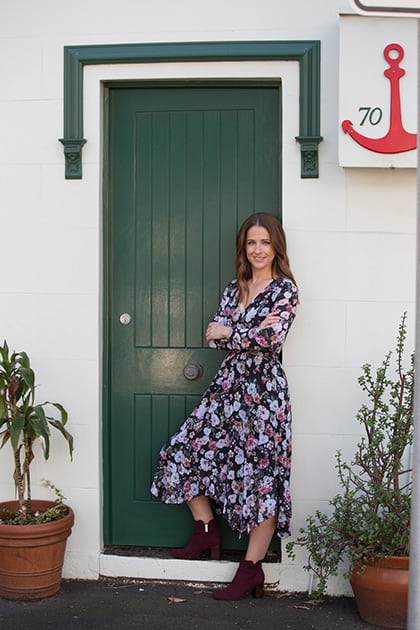 What is your role at Skincare Business Solutions and why is it important soap and skincare makers consider using your service for compliance?
I started Skincare Business Foundations as I saw a lot of makers struggling with business topics such as labels, pricing and marketing claims. I'd had my own skincare business, and have an extensive corporate background in risk management, audit and compliance, so decided to combine my skills and experience to help makers start their businesses and better understand the cosmetic industry's regulatory requirements.
It can be time-consuming and stressful navigating the minefield of legislation by yourself, so I'm here to make your life easier with a range of affordable guides and services, plus the only course on how to start a skincare business in Australia. Think of all that extra time you could have to spend making products! 
I'm a total compliance nerd (I even completed a Certificate in Cosmetic Regulatory Essentials through the Institute of Personal Care Science to formalise my industry knowledge), and I absolutely love being able to provide the support and resources to help makers succeed and ensure Soap maker and skincare compliance.
Does it really matter how an ingredient is listed on a label for compliance?
100% yes. These Laws exist to protect the interests of consumers. The mandatory ingredients labelling standard ensures customers know what ingredients are in a product in case they have any allergies.
If your ingredients listing is incorrect, e.g. if it doesn't include the correct ingredient names or list all the ingredients, and a customer has a severe allergic reaction, they may come to you looking for damages – and your insurer may not cover you if the label is found to be incorrect. This is one of the reasons I recommend getting a Label Review – to give product makers peace of mind their labels meet the right level of compliance for soap and skincare makers.
What do you think is the most common misconception when it comes to legalities for soap and skincare makers?
A lot of people think laws are there to just be a pain in their backside, or that they are unnecessary red tape, excessive, or they even think they don't need to comply with them. Compliance for soap and skincare makers really is essential.
But it's important to remember that laws exist to protect the interest of consumers, including their safety, consumer rights and privacy.
Why do you need to have an address on a soap product label for compliance?
The address is legally required on labels so the brand owner can be located in the event a legal/court document has to be served personally on them, e.g. if a supplier was owed money, there was a copyright infringement or they were being sued by a customer due to injury or illness. This is why you can't use a PO Box address, website URL or email address – it must be a physical location. I see non-compliant addresses listed on labels so often!
I know a lot of Soap makers are uneasy about putting their home address on a label. But there are ways around it – like paying for a virtual mailbox or asking your accountant or lawyer if you can use their address. So there really is no excuse not to have a compliant address.  Inspectors from the National Measurement Institute (the regulator) have been known to frequent markets and issue warning notices to makers to redo their non-compliant labels.
Where do soap makers start to find the information they need for labelling compliance?
Unfortunately, no single website exists that has all the information needed to create a compliant label, because there are at least six different laws and regulations that need to be complied with. That's why I created my Cosmetics Labelling Essentials guide, which I recently updated to include specific information on how to label soaps. It's written in an easy-to-understand FAQ format, with everything soap makers need to create compliance with labels (even if they make soaps without labels).
I see a lot of soap makers claiming the ingredients are natural, are they allowed to do that?
Any 'natural' or 'organic' claims that can be substantiated with evidence are okay. So, if an ingredient is natural or organic, and the soap maker has documentation from the supplier to confirm this, it's not going to be false or a misleading claim.
However, the final soap product is not really natural due to the chemical process of saponification involved. I see a lot of soap makers call their soaps 'natural', but 'naturally derived' is a more accurate term. 
I offer a Marketing Claims Review service for compliance for soap makers who want to confirm if the claims they want to make are, in fact compliant.
Can a soap or skincare maker make a claim on a label? i.e 'Heals the Skin' etc
Using words like 'heal' is a big no-no – this would be considered a 'therapeutic claim'. Even if it was in a customer testimonial on a brand's website! These types of claims can only be made about products approved by the TGA to be on the Australian Register of Therapeutic Goods. Otherwise only cosmetic claims can be made, i.e. claims related to appearance / visible changes to the surface level of the skin.
I have an affordable cosmetic versus therapeutic claims guide that covers how to avoid making therapeutic claims, and how to make compliant cosmetic claims for soap and skincare makers.
Can a soap maker not label their soaps at all?
Yes, that's perfectly fine – they are often referred to as 'naked' soaps. Even though they don't have labels, the mandatory ingredients labelling standard still applies as customers need to know what's in them. I cover how to comply with this standard in Cosmetics Labelling Essentials for compliance.
Any last compliance tips for Soap and skincare makers?
I know that 'compliance' isn't a sexy word… but it's essential if you want to run a safe and professional business. All soap makers should comply with regulations like registering with AICIS where required and having compliant labels – it's in everyone's best interests, including your customers and the industry as a whole.
And remember you're not alone. I'm here to help, and I also run a wonderfully supportive online support community – Natural Skincare Makers Australia – so feel free to join.
Save 10% off any of my guides and services using the code AUZI10. Visit www.skincarebusinessfoundations.com.au or contact Jen with any questions about how I can help you.
As always, Nicole is also here for any questions any time at nicole@auzi.com.

Other blog posts you might like