The Interior Design Institute
AUZi Insurance are proud to announce their partnership with the Interior Design Institute, one of Australia's leading online courses for Interior Design. Whether you're wanting a career change or are simply a hobbyist wanting to gain an understanding of the fundamentals of design, the Interior Design Institute could be the right fit for you.
You can study in your own time and at your own pace
The Interior Design Institute allow their students to complete the 12 online modules and assignments in their own time, and at their own pace. Having a full time job and a family shouldn't stop you from pursuing your passion, and the Interior Design Institute understand that.
They give you up to 12 months to complete the Certificate Course, and up to 18 months if you're studying the Accredited Diploma Course. If you have a bit of time up your sleeve, you can complete the course within a few months or if you need a little more time you can request an extension. The Interior Design Institute is extremely flexible, one of the reasons why students love them so much.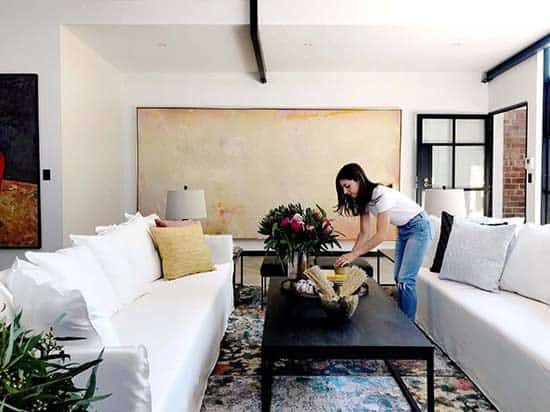 They've got an excellent track record
With over 500 5-star reviews on TrustPilot, students are loving the course and are commending their tutors on the support they provide and the level of content that's included.
Former student Mary Langley completed the course in her own time whilst juggling a full time job and being a Mum, she could not recommend the course more. 
"The Interior Design Institute is an enjoyable, comprehensive and well-structured course that is the stepping stone to my career. It's given me the confidence to work in the field by providing me with the foundations and principles of design and it's challenged me to step out of my comfort zone - I would highly recommend it.''
They offer plenty of support
The Interior Design Institute is completely online which means that student support is available 24/7. Each student has their own dedicated tutor who they can contact to assist with the modules and assignments. The tutors are leaders in their field who provide constructive feedback, willing to impart their wealth of information in their students.
Their content is comprehensive and challenging
From learning about the elements of Interior Design to understanding colour psychology, the Interior Design course will allow you to immerse yourself in all things design. Giving you the confidence to transform any space. The modules cover everything from the history of design through to setting up your design business. They allow you to work on challenging exercises at the end of each module to allow you to immerse yourself in the design experience. You will be given the ability to renovate a hypothetical home, choosing furniture and fittings and also creating mood boards. By completing these assignments you will gain valuable skills and resources to use in your career journey.
They love their students and graduates
You only have to sneak a peek at the Interior Design Institute's #IDIStudents on Instagram to see the incredible talent that are pursuing their passion and working in the field. Students and graduates alike are raving about the course. IDI provides them with a platform to share their work and connect with others through their exclusive Facebook Group with over 18,000 students worldwide.
If you're wanting to start a full or part time career in Interior Design, or simply want to learn more about how to best design your own home or tackle a renovation, then this is the course for you! Find out more about the Interior Design Institute here.
AUZi Insurance are proud to partner with the Interior Design Institute, we are providing all Australian students with a free one-on-one information session on Public Liability and Professional Indemnity Insurance and why they need it for their Interior Design business. To celebrate our partnership, the first 10 applications for Interior Design Insurance with AUZi will receive $50 off their policy.