How To Start An Interior Design Business in Australia
With the rise of Interior Design and Renovation shows like Grand Designs and The Block, more Australians are jumping on board the 'great Aussie dream' of owning their own home. With that comes the rise in popularity of Interior Designers, Interior Decorators and Stylists creating and designing their clients dream homes.
Whether you're a hobbyist looking to make money out of your passion or simply wanting to turn your lifelong dream into a reality. Here is our checklist on how to start an Interior Design Business. 
There is no doubt that flair and creativity is a required skill for any Interior Designer. But, to fully satisfy your knowledge of the industry, tertiary study is a must! Online or in a classroom format, Interior Design Schools like The Interior Design Institute give students the ability to explore their creative and practical side with mock cases and clients. Studying also gives you the ability to build your portfolio and help connect you with fellow Interior Designers to gain work experience in the field.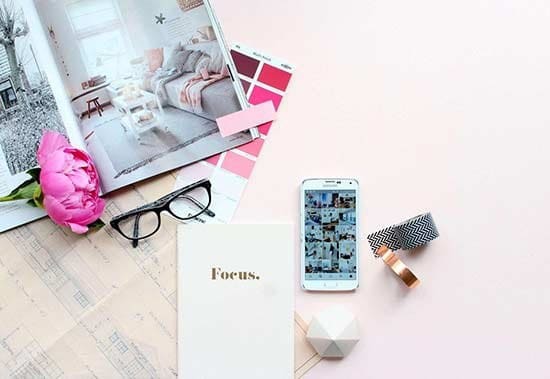 2. Choose a name for your Interior Design Business
Now the fun starts! Whether you'd prefer to use your own name or have a more generic business name, just ensure it ticks the below points;
It isn't already being used (it could be trademarked already) as this might make it hard for you to secure a domain name or social media handle. You can check a business name here.
It's easy to spell and pronounce.
It's not offensive.
Many designers simply use their name, for example Sally Smith Designs. But, try and think in the long run – do you want to eventually have a small team of designers behind you, and expand your business nationally or internationally? Something like Smith Design & Co. would be more versatile as you evolve.
3. Identify your style and speciality
Do you have a knack for designing cafes? Or are family homes more your specialty? And have you won awards for your rustic flair? 
Focusing on one niche, the one you're most familiar and talented in will allow you to excel in what you're good at. Rather than trying to do a bit of everything, reserve your work for what you love and know you're amazing at. Of course you can expand into other niches in future. But as someone just starting their interior design business, focusing on your niche will put you in the best position to do your thing – but do it extraordinarily well.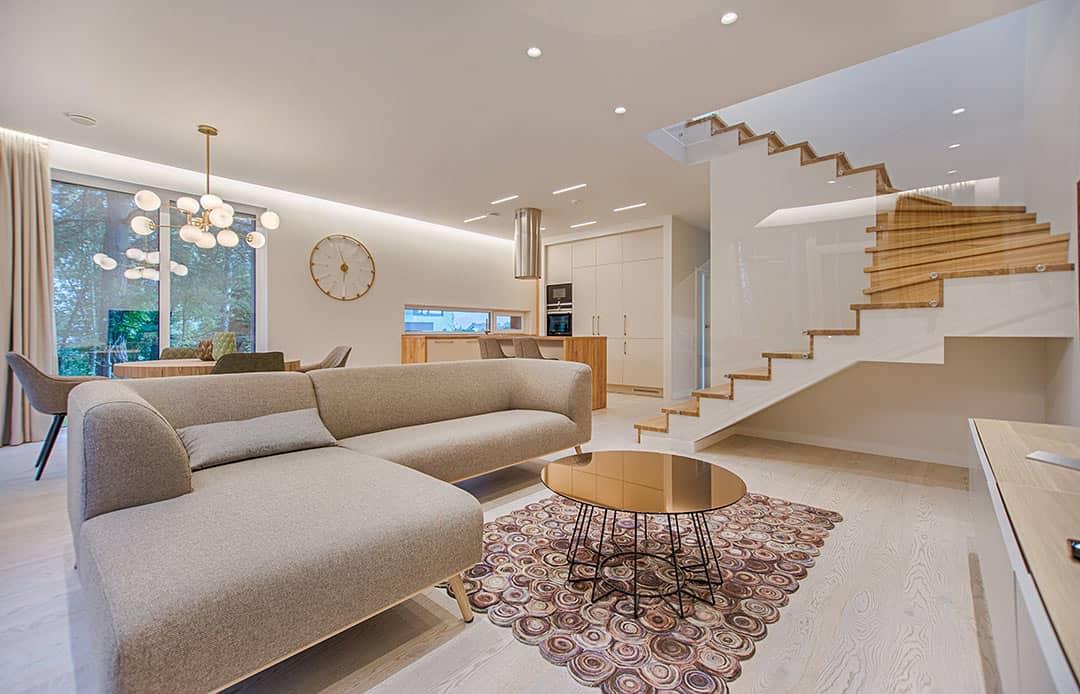 4. Show off your work with beautiful photography
This one is super important! Your work should be mirrored through beautiful imagery. So, invest in a great photographer and take the time to build up a great portfolio. Setting up your social media pages and ensuring you have a business page on directory sites like Houzz and even LinkedIn mean that your potential clients will see your work quickly and easily. Don't just rely on a website. Whilst it's important to have and will be able to show your services and capture leads, social media is just as important. It's a platform that your audience use on a regular basis, and one that they can easily reach you on.
5. Establish a marketing plan
Speaking of social media, it will play a crucial part in marketing your interior design business. Your potential clients are currently staring at their phone screen, scrolling through Pinterest and Instagram looking for inspiration for their dream home or commercial property. So, don't miss this perfect (and free) opportunity to place your work right under the nose of your target market. Manage your Instagram business account with beautiful imagery, engaging posts and informative content. 
6. Don't forget Insurance!
This one is often overlooked but should not be neglected. As a professional in the design world, you know the finer details count for your clients. But that dream may come with unforeseen errors in design, planning and implementation.
That's where insurance comes in. We have creatively designed a tailor made Professional Indemnity and General Liability Policy to protect your financial well being. Your insurance policy is your protection against the cost of damage or injury that may occur inline with your business.
So, what could possibly go wrong?
You could potentially give incorrect advice about decor items or furnishings which could be followed by mistakes and errors in the materials used. Moreover, there could be unwanted changes to plans and designs that the customer was not aware of and wouldn't have agreed to if they had known. This could lead to plans not complying with relevant building codes.
Legal costs can add up quickly and if something were to go wrong with your service offering then this could damage you financially.
AUZi's comprehensive cover includes Professional Indemnity and General Liability (both Public and Products). So, you can rest assured that you have the right cover in place to protect your business.