Without a doubt those that dislike chocolate are few and far in between. Rightly so, who could possibly have a problem with that sweet creamy goodness! The AUZi team collectively decided Karen from Addicted to Chocolate must own the best small business ever – a whole lot of chocolate. We had a chat with the Connoisseur behind Addicted to Chocolate, you know, just in case we want to start a chocolate business ourselves! Just kidding (kind of).
With 23 years of experience working in the Food Manufacturing Industry, Karen knew what made it tick. Though without the sales experience behind her, she knew there were still some skills she needed to grasp.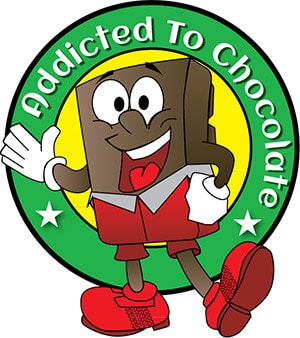 As a fulltime Industrial Electrician, her career didn't have much room to allow her to gain some sales experience at the same time. So, Addicted to Chocolate was born. 
Karen taught herself the essentials behind running a small business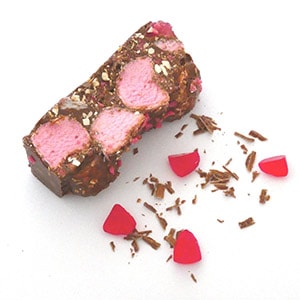 It was time to get that experience on her own terms. Through trial and error, Karen learned the essentials behind running a small business. Her goal was to sell the best quality Chocolates and Confectionery from all over Australia – not those you can simply buy at your local supermarket.
Amidst translating that dream into reality, there were a few learning curves Karen hurdled over.
Though the biggest was realising the complex ins and outs of building her own website.
She has now appointed a local web designer to handle that part of her business. What she deems as money well spent, Karen now has an easily navigated website here.
In 2020 where business survival is inevitably dependent on your online presence, Addicted to Chocolate are meeting touch points well with not only their website but their activity on Facebook and Instagram also.
Markets are a great platform for small business
The other big learning curve in business for Karen is the tribulations of working in customer service.
"Dealing with hard customers. You always need to be professional as it is your business's reputation on the line," she said.
As Karen continues to smash her goals in running her chocolate dream, we asked what advice she would give someone wanting to start their own business. Her answer was simple but powerful, "Set yourself regular, achievable goals and never get yourself into debt."
Like us at AUZi Insurance, she believes markets are a great platform for your first or small business. "Markets are a great starting place for a small business. You get to meet wonderful people from the local community, and you gain a Market Family. Markets are all about word of mouth. I love when the word spreads through a Market about how great your product is, and people come looking for it."
Addicted to Chocolate is a favourite for all
We couldn't let Karen go without asking after the best choccies she has to offer! So, from the connoisseur herself, "Milk Chocolate Raspberries as the juicy Raspberries leave a lasting taste. The Mondo Nougat is a very close second and comes all the way from Perth, filled to the brim with fruits and nuts. People can taste good quality when eating both these products. Australia has some great confectionery, and these are just two examples."