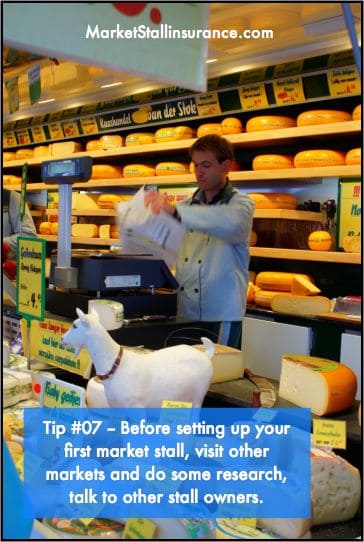 In Market Stallholder Tip 007, we talk about the importance of doing your research before renting a market stall space.
There are plenty of ways to do this — online and offline.
Check out other markets where people might sell similar products, take notes, watch from afar :
what do you like?
what's a good idea they do which you hadn't even thought of?
do they do anything you don't agree with?
Research online, find out as much as you can so you'll have all the information at your fingertips before you start.
When your first market day is booked, check out the Checklist we talk about >>
Your Say on Market Stallholder Tip 007
Do you have any tips to share? We'd love to hear from you – please type your comment below
Perhaps you'd like to visit our Pinterest Board: "20 Tips for Market Stallholders"
And don't forget to come chat with us on Facebook too:
You can see all of our Market Stallholder Tips here >>