How to Become an Interior Designer in Australia
Life after Covid has led to a lot of changes in a lot of lives, with the world and its culture having to shift dramatically to keep up with the volatile nature of a pandemic. One of the largest changes the business sector has seen over the past year has obviously been the transition into more remote working environments. Enter Interior Designers.
While this time last year, Australian businesses were starting to open their doors again, it was reported that in June 2020, just over 30% of all Australian workers were still working from home. That number's even higher when you look at businesses who rely on office staff. It's safe to say that a lot of people are spending more time at home, and that this remote work culture will stick around for the long run.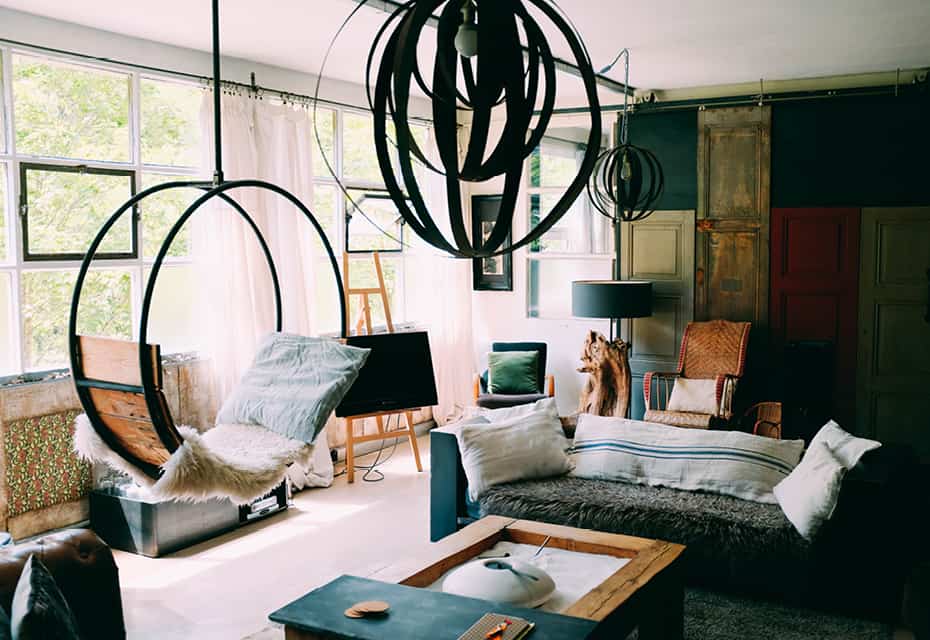 The time is ripe for Interior Designers. But like many people during Covid, you may be lacking direction. Interior Design is as simple as placing furniture and decorating right? Wrong. Interior Designers have been said to be a jack-of-all-trades when it comes to designing interior projects. Renovation, working with architects and even building designers are all some of the things Interior Designers may handle. But where do you start? Well, much like with any industry, the place to start is education.
Interior Design Education
Let's slow it down a bit. Education doesn't necessarily mean studying at Uni… Although it does help. You will, however, need to become a qualified Interior Designer. This can be done in multiple ways, but we'll get to that in a little bit. The first step to becoming an Interior Designer is self-education, or, as the design world so colourfully calls it; developing the design eye.
Having the 'eye' for something is pretty important across all industries, although it is especially so in the design industry. You need to know why designers do the things they do, why they work, and how you can incorporate these elements into your own work. Overwhelming, I get it. Nonetheless, if you start to actively look for these things, the rest will come with experience.
Okay, so study… People can be in different situations and their education style should be aligned to these situations. So let's break it down to reflect some different situations:
I have all the time in the world to learn Interior Design.
That's great! If you're ready to take the leap into Interior Design, and are unrestricted by time or commitments – you have by far the largest amount of options available. In spite of saying you don't have to study at University, if you aren't worried about time, it could be one of the best available options for you.
Most Universities offer 3-year full-time Design courses with some of the best facilities and curriculums out there. However, if University study is an absolute no-go for you, skip on to the next section…
Those who see University study as an option, see our quick list of compiled Design courses by some of the most prestigious Australian Universities.
We know that this route of education isn't the most price conscious. However, with the government HECS-HELP program in place, Australia residents can find peace-of-mind knowing that they don't have to worry about payments while studying. After your studies, when you begin working and earning over the threshold is when you'll begin to repay your HECS debt.
Notable University Design Courses Across Australia
I want to study interior design, but I can't commit to full-time learning.
Like Ferris Bueller once said, "Life moves pretty fast". We completely understand that people can't always dedicate themselves to full-time tertiary study. Which is why there's a wealth of online courses that can be completed at the student's leisure. 
At AUZi insurance, we've been partnered with the Interior Design Institute for some time now, and they're a fantastic example of an entirely online, learn-at-your-own-pace, institute. Check out this blog detailing why we think they're so awesome. If you didn't want to read through a second blog, see the quick breakdown; 
Let's address the Elephant...
Yes, we get that being partnered with a school might make this seem a little… pluggy. But we only partner with industry leaders, and they are certainly one when it comes to an online, accredited institution for learning. They are even included on the Design Institute of Australia's website as an accredited and recognised course. 
For a course to be recognised, they must be delivered by a Registered Training Organisation or Higher Education Provider and be rated by the AQF as an Advanced Diploma or Degree.
… is the thought that crosses every student's mind when they graduate. Do you go out into the world on your own? Or do you seek out internships and entry-level employment to gain experience, before working your way up the chain?
Well, this one we can't really answer for you. The world is full of opportunities, and when you're in an industry like Interior Design, the opportunities are endless. In fact, people will always need their houses furnished, renovated and built upon. Therefore the decision's on you to determine how you want to attack this new profession. 
However, if you want to go out on your own, start your own business, and build it for success; check out our blog on Starting your Own Interior Design Business.