Eyelash Technician Insurance - Public and Product Liability Cover
See below for all covered activities
Don't see your Activity listed? Please do not assume it is included/covered. Reach out today for clarification. 
We've tailored a specialised all in one Public and Product Liability Insurance Package for Eyelash Technicians
So, you've finished your training, set up your salon and done your research. You've finally secured the best of the best lashes, glue, twisters, light ring and bed – yasss. Now, it's time to take out eyelash technician insurance and safe guard yourself and your baby…I mean business.
Public and Product Liability Insurance for Eyelash Technicians is there to protect you against Personal Injury and Property Damage arising from your Business activities
I hear you! You've sourced the best; you were trained by the best and clearly finished top of the class! But accidents happen, and if they do, they can be very costly to you and your business.
Now, because you've already put in all that hard work, we will do the rest for you… almost! We've taken the confusing insurance jargon out of it to create a policy specifically for you as an eyelash technician.
Here are some bits and bobs to take into consideration when considering insurance for your eyelash business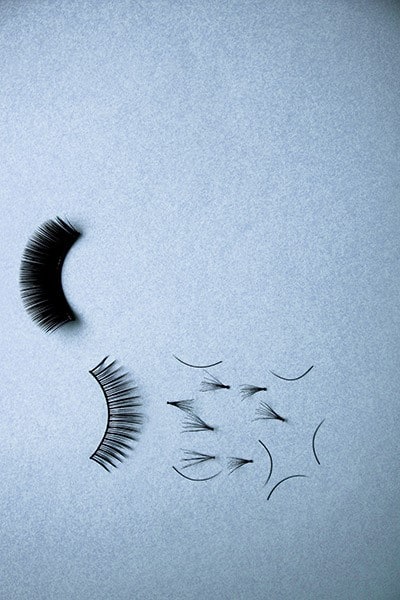 So, what could happen as an Eyelash Technician?
As you're dealing with such a delicate area that can be hyper sensitive, personal/bodily injury is literally just a flick away
At the end of the day, you are dealing with such a delicate area, not to mention people's self-esteem. Which you're in the business of boosting! So, we don't want to mess that up.
What is covered under AUZi's Eyelash Technician Insurance?
Australia wide cover for your Eyelash Technician business including:
Public Liability – for property damage and bodily injury caused by your Eyelash Technician business. 
Product Liability – for property damage and bodily injury caused by products you've supplied.

Your Dedicated Contact
Got a question? Call our Specialist Arts Workshop broker Nicole today on 1300 939 698 or email at nicole@auzi.com. You can also drop us a line below if you have a question or feedback. Nicole will get back to you ASAP. 
Eyelash Technician Insurance annual cover options
Drop us a line below if you have a question or feedback. Your dedicated Broker, Bec, will get back to you ASAP. Or simply send an email to bec@auzi.com
Is your lash or brow business just starting out?
Check out our blog for a range of articles including small business advice, marketing tips and even how to photograph your work.
Launching your beauty business isn't easy. But by doing your research and building your network in the industry, we're sure your lash business will be thriving in no time. 
Implications of Cancelling your Product Liability OR Professional Indemnity Insurance Policy
Product Liability is an occurrence-based wording. This means, the insurance needs to be in place at the time the incident/injury/damage occurred for there to be a valid claim. Professional Indemnity Insurance is a Claims Made wording. This means an insurance policy needs to be in place at the time you provide the service and at the time of the claim and/or incident in order for your interest to be protected.
If you cancel your insurance today and an incident is notified and/or occurs tomorrow for a product or service you provided last week, you will not be covered. Read more on this here.