Your personal guide to legally using images in your marketing, WHERE to get them and HOW to protect yourself & your business
Marketing as a business essential has constantly evolved over the past decade. Having your own website, online selling platform and solid social media strategy was previously reserved for big business that could afford the investment. Today, thanks to the many user-friendly online tools and even courses, all of this is far more accessible. Though this is an amazing opportunity for small businesses to compete, it does come with the challenge of navigating legalities of what you can and can't use on your website, social media or any part of your marketing strategy.
Using good imagery is vital in invoking those feelings in your marketing. They communicate your message faster, boost engagement and are simply memorable. That photo of a dripping chocolate sundae on your chocolate lip balm page, and the images of dried flowers alongside your home décor products go together like Piglet and Pooh, right? They really give it that oomph, though maybe not enough oomph to be worth facing the consequences of breaching copyright.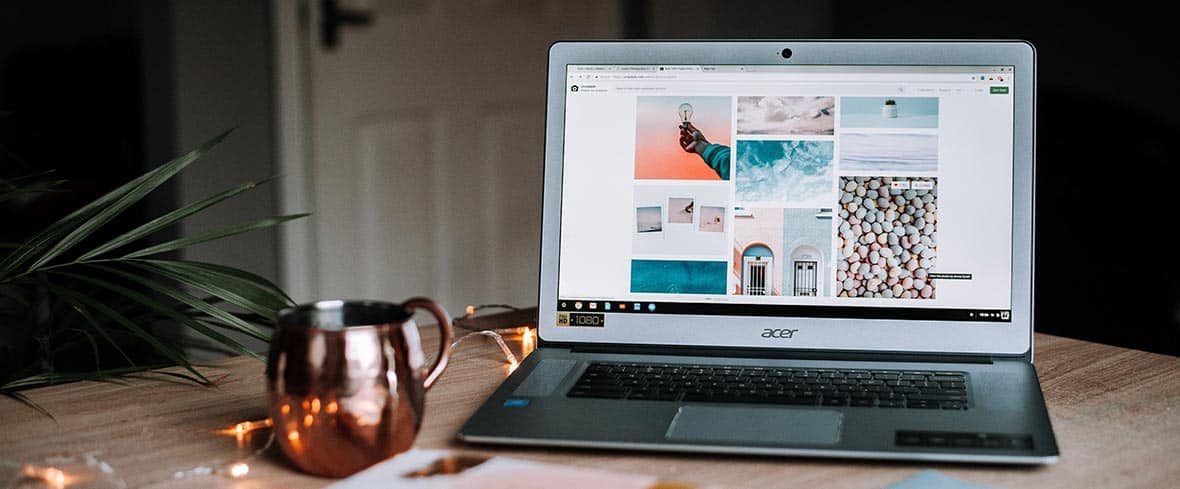 I know I know, the thought of using stock photos makes you cringe. Though hear me out, in 2020 we're lucky that there are now several stock photo sites with a library of images that don't look like they were taken in 2002. Seriously, check out Unsplash and Pexels. These two sites have beautiful images and not only are they free but you can download, modify, distribute and use them as you please. Giving credit to the photographers is not necessary but it is appreciated.
Take it to the next level with paid stock photos
While Unsplash and Pexels are great, sometimes we have a very particular image in mind and in that case, those sites can be a bit limited. If you're able to go the paid route, you will have a lot more freedom in your creativity to do what you want with your imagery. Sites like Shutterstock, Deposit photos, Adobe stock are great options but there are plenty of others in the industry. Remember, the more expensive the license is, the more you will be allowed to do with the image.
Understanding stock image licenses
Different photographers and websites will have different licenses applied to their images which is important for you to understand. Here is a general summary of what those licenses mean to you.
Creative Commons – the author gives you permission to use, modify and build upon their image free of charge. However, the image is still copyrighted to the authors name and thus attribution may or may not be required.
Royalty Free – after paying a one-off fee for the image, the author gives you permission to use, modify and build upon their image as many times as you want.
Public Domain – are images that an author no longer owns and has given it to the public. These images cannot be owned by anyone. Once it enters the public domain, anyone can use, modify and distribute the image without legal limitations.
Rights Managed – you must only use the image once. If you would like to use it again, you will need to repurchase it from the author on a pay-per-use basis.
Editorial Use – the image cannot be used for commercial advertising purposes.
The requirements under each license will differ slightly from site to site. So, it's best to double check when purchasing. These details are generally found in the description of the image.
Adding imagery to your marketing material doesn't always need to be photography. Free tools like Canva allow you to create graphics and customise them with your branding. Not only can you create graphics like the one below, but Canva also have a huge library of Royalty Free and Creative Commons images to use in your designs.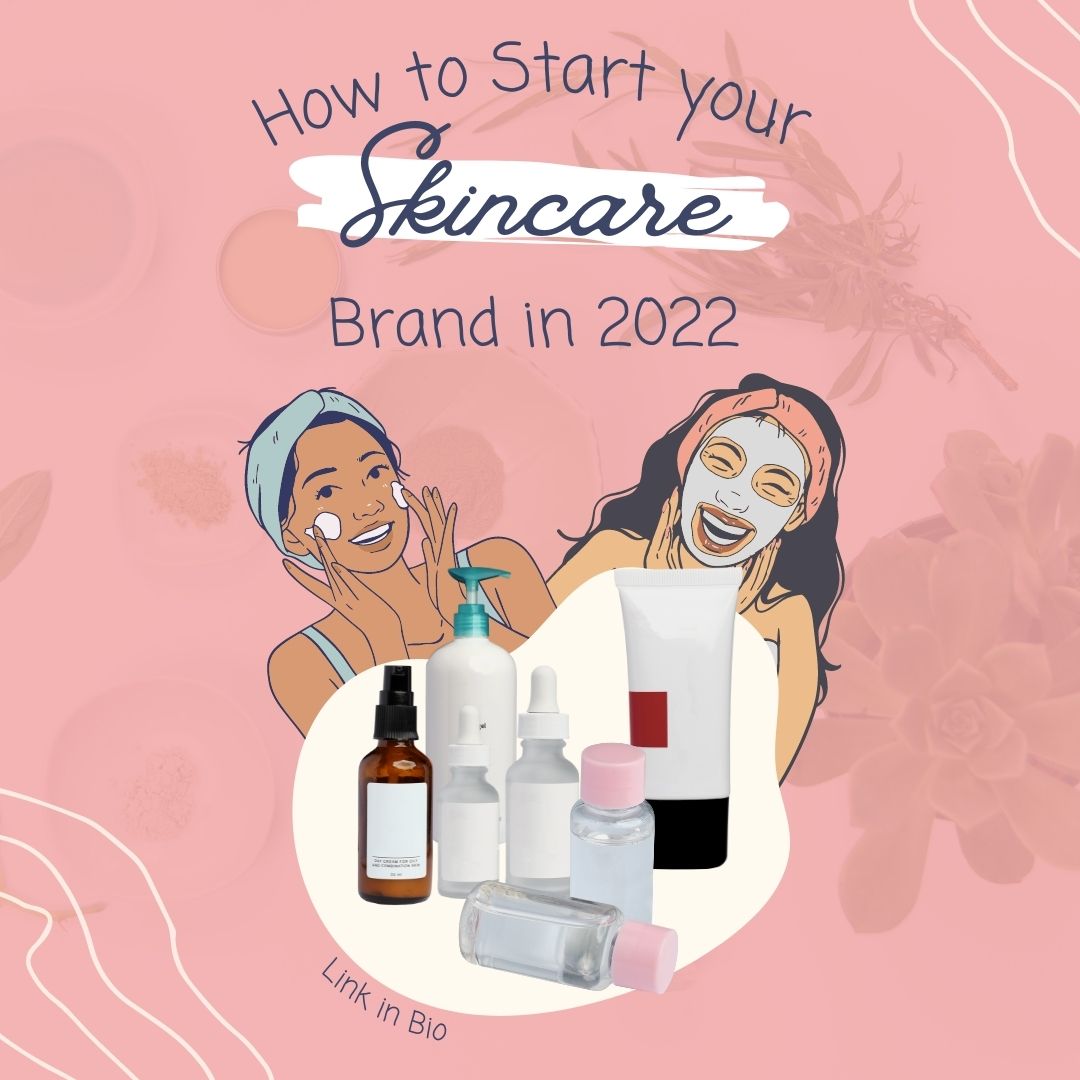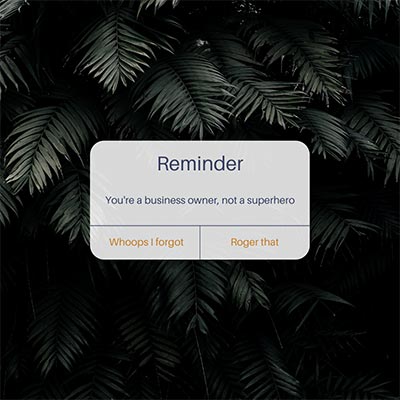 What is User Generated Content you ask? Well, if you sell a tangible product it's your new best friend! Who doesn't want their customers promoting their brand on their behalf? No payment needed.
Remember when Coca Cola first rolled out their 'Share a Coke' campaign? The whole world went mad trying to find their name on a Coke bottle to snap a photo and share it on social media. Coca Cola were blessed with an abundance of photos created by their customers – for free! Encourage your customers to tag you in their photos so you see it when it's uploaded. There are some pretty talented people out there that hang out on Instagram and Facebook, many of them creating beautiful photos of your products.
*Remember, just because the photo has your product in it, doesn't mean it's free rein to use. Not everyone wants their photos (particularly if their children are in the photo) published everywhere especially if your business page has thousands of followers. Send them a sweet message and ask for permission first.
With the insane camera quality of phones and free editing apps these days, there is no reason you can't take your own photos. This way, you're getting exactly what you want for your website or social media marketing. You can teach yourself how to take aesthetic product photos.
In our 'How To Sell Products Online' blog post we give lots of tips and examples on how to take your photo, lighting, editing and more.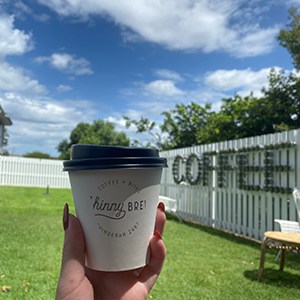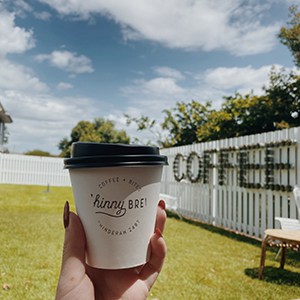 A before and after of a photo we took with an iPhone and edited with the free app VSCO.
How to protect your own images
It's not just other people's photos that need protecting. If you take your own or end up paying a professional photographer it's important that you protect those images too!
Copyright – Make sure that you publish them under the appropriate copyright license. Unfortunately, just because it's unethical will not stop people from using your photos as there own.
Watermark your images – I know this is not ideal, having a huge logo in the middle of all your photos won't look great but it will stop people from using them. Alternatively, you can place it in the corner of your photo but this doesn't stop people from cropping it out.
Social media – Many people get their inspiration and content to share from other Instagram accounts. Putting a simple 'Please request permission before reposting my work' in your Instagram bio tells your audience your photos are not up for grabs.
The sneaky WordPress trick – If you have a WordPress site, there are a few plugins you can activate to protect your images. 'No Right Click' for example stops people from right clicking and saving your images, as well as disabling save shortcuts.
While navigating copyright can be a little tricky at first, don't let it stop you from having a killer marketing strategy. Now, go forth and spice up your website and social media with beautiful imagery.
Disclaimer: This article is not intended to be legal advice and is for educational purposes only.