We've put together our top market stall tips to help get you started.
Many entrepreneurs categorise market stalls as small-time operations that sell arts and crafts, second hand clothes and baked goods. However, this is far from the truth. Market stalls have on many occasions booted this stereotype to the curb. They've become the leading platform for successful entrepreneurs and companies who started their business venture as a stall at their local market.
Sass & Bide, Dinosaur Designs, and TESCO to name a few, are a part of the elite triumphs of markets stalls.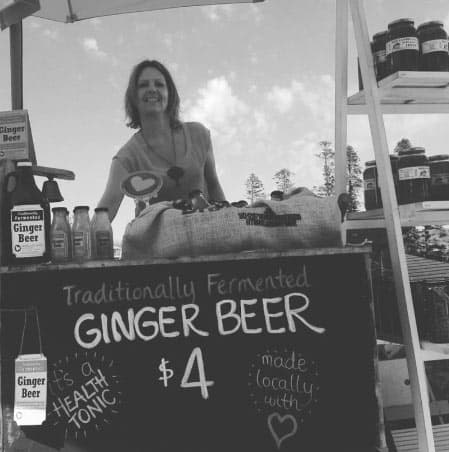 So, don't be fooled into believing that a market stall is below your business dreams! Market stalls are a sampled recipe that can lead any unique venture to the success of a thriving innovative business.
Whether you're selling fruit and veg, to launching your own label, our guide to starting a market stall will drive you into the beginning of a successful journey. 
Out of our 10 market stall tips, this one is the most overlooked. It's time to invest in some business or bookkeeping training. While not everyone does it, those that do are well ahead of the rest.
Now I'm not saying you need to go out and enrol in a Bachelor of business, but education is key! This is possible without signing up to a class. Research as much as you can to teach yourself basic business skills as you must understand profit margins and the calculation of costs. As a business owner, you need to be comfortable with the financial aspects of running your new venture before diving in.
Coming up with a unique idea will get you noticed. You need to do your market research to figure out what is already being catered for in your region, and what is in demand.
Is there a gap in the market for what you want to sell? Your success as a market stall will depend on the product line/service that you choose. Thus, it is crucial you do extensive research to determine how your idea will be received in your chosen market, and the competition from established stalls.
New beginnings can sometimes be a little overwhelming and exciting but it is important not to overdo it too early. If your plan is to make a business out of a regular stall, don't go all out from the get go. Start with what you can realistically afford and let your business flourish naturally.
By minimising overheads as much as you possibly can, your business will turn over a profit sooner. You will then be able to use that revenue to invest in the additions that you want.
It's 2022 people! If you want brand recognition and a large clientele in this day and age, then you must have a presence on the world wide web! Having your own website or a Facebook page alone will assist in generating a following.
The internet is also an opportunity to transform your business from a market stall to an online retailer. You will be able to share what will be on offer at your next market, as well as any promotions that will be held on the day. Consumers are more likely to approach a stall they have already viewed online. They may even make the special trip to the markets if they know something they liked on your website will be there.
Social media also gives you the opportunity to run competitions with your customers that require them to share your content. This is a great way of creating brand awareness.
Make sure your Social media details are on display at your stall. That way customers can continue to be a part of your business venture!
Your stall should be an open and inviting space that your target market is drawn to! There are many ways you can utilise the space you are given to make it more creative and attractive.
We recommend that you always balance your display around eye level. Make sure it's not over cluttered so that customers can easily see everything without having to dig through stock. If your stall has clothing racks, add some props such as funky couches, or mannequins to show how the item is worn.
Always be prepared for the weather! Make sure your products can be easily covered or are able to sustain unexpected weather change.
Offer more than one payment option
A lot of businesses miss out on sales due to accepting cash only. With less and less people carrying cash on them, it is essential your store has an EFTPOS or Square Pay machine available. Eftpos machines can be expensive but think outside the box! Also, by bringing an iPad along you can accept Paypal payments, or, to really stand out from your competitors you can offer Afterpay!
Afterpay is a trending proprietary financing platform that enables your customer to take their item home and pay it off in four simple instalments. Don't worry, you get paid straight away from Afterpay!
A smile on your dial and a good attitude is the perfect recipe for consolidating with customers. Even if you are not the best at making a sales pitch, making the effort to greet every potential customer with at least a smile will make you more approachable. You will find it easier to engage with your customers. People like to feel special, they are happier to give their money to someone who has given them a positive experience at a stall. You also never know where word of mouth could be going, are you speaking to a customer or a journalist? Always put your best foot forward, the little things are what people will remember you by.
Make sure your business name is clearly visible
It doesn't need to be a fancy expensive sign; it can simply be something creative you made in your garage. Just make sure that people can easily recognise your business so that they know for the next time they attend the markets. Or so they can go home and check you out on social media!
Always chat to your neighbours
They are not merely your competitors they are also your co-workers! Always be willing to lend a helping hand in setting up and simply form a positive vibe between you and your neighbours. Also, you never know when you will need to run to the loo or grab a bite to eat – team work makes the dream work.
Remember, first impressions last
Word-of-mouth is the most powerful form of marketing. It is impossible to reverse the damage of a bad reputation. Remember, if you look after your first customers with amazing service, they will tell their friends about you which produces loyalty and grows your customer base. Step one to failure, is to be that stallholder in the market who is rude to their customers. Don't forget, the marketplace is the most ancient form of social networking.