A local Gold Coast Market is under new Ownership
These past few years have seen each and every one of us navigating through some pretty rough, uncharted terrain. While every industry has been effected in one way or another during this difficult time, some have been effected more so than others. As the world slowly returns to normality (touch wood), it paves the way for new business' to enter the market, or already established ones to make changes that align with the a post-Covid (again, touch wood) world.
One of the most affected industries for us, was our lovely Market Stall Holders and Organisers. That should come as no surprise considering the very idea of running a Market contradicts our Covid-safe guidelines. (It's hard to make a Market profitable when you can only have 20 patrons). But as the wise M. Van Houten once said;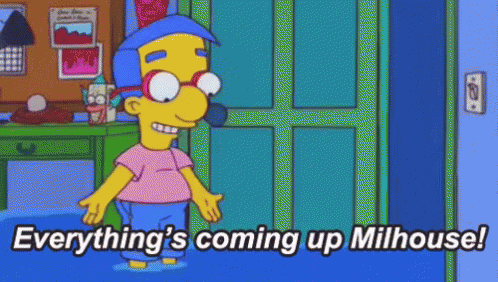 Things aren't as dire anymore and everything is indeed coming up for our Market Stall Holders. Don't believe us? Well we got to sit down and speak with a couple who have just recently started their Venture as Market Organisers.
Gold Coast Children's Market, Hide & Seek Markets – has been bought out by new owners, and veteran Stall Holders Maegan and Sam. Maegan was a Stall Holder herself at Hide & Seek Markets. It's great to see that confidence coming back in not only Market Stall Holders, but the Market Organisers themselves. Maegan and Sam have got quite a bit planned for Hide & Seek, and we got to have a chat with them all about it. Let's get Started.
What caused you to take the leap to purchase Hide & Seek Markets?
"[We Have] been stall holder[s] at Hide & Seek for the past year on and off with [our] children's clothing brand Maison Fox. We saw Alyce (previous owner) had put the market up for sale and we never considered purchasing.
Since the birth of our baby girl Gypsea, Maegan was searching for a new path that would allow her to work from home to spend more time with Gypsea. She was still wanting a path that she could be passionate about and enjoy.
After a while we saw the markets were still up for sale so we contacted Alyce, but unfortunately we had missed out on the sale. Maegan was really committed to the idea at this point and we both thought it was a great opportunity for our growing family. After a week or so we contacted again and they were still available! We couldn't believe it and felt like it was meant to be; so we jumped at the chance and here we are!"
What's been the biggest Challenge so far?
"The biggest challenge has definitely been trying to juggle running an already established business as well as raising a baby and Sam working full time. However, having the business already at such an amazing stage is such a blessing!"
What's your dream for Hide & Seek?
"We really think this is such a unique market with such a big beautiful community, full of families and amazing local businesses. We want to be loyal to our regular stall holders and make sure we really look after the businesses and owners that make this all possible.
The main goal is to grow the markets and establish some new locations, possibly running a few a year in the Sunshine Coast and Brisbane. We really want the market to be a really fun place for families and especially children of all ages. In fact, we've just had our first in person market, and we've already got three more in place for the beginning of next year. " 
What Advice would you give to those who aren't confident starting their own Market Stall?
"Honestly the best advice would be to just do it and take the leap! If you already have some products or some samples, or you run a serviced based business; having a stall for a day is a really small investment and a GREAT way to network with customers and talk about your brand.
You also meet some great people who are so happy to give you advice on having a stall and tips for your business. After having a stall ourselves in the past, the best thing we could say would be to not get disheartened if you don't make any sales on the day; it is so worth it to meet customers, get your name out and network. 
At the beginning of Maison Fox, we were unsure about markets ourselves, but some great, successful mentors and contacts pushed us because it's so great for your business. Some of the most successful and big brands in Australia all started out with a stall at a market! We probably would not be where we are, and have had this amazing opportunity with Hide & Seek if not for having a stall-we believe that everything happens for a reason and as it is meant to!"
Why we think you should be excited
Seeing businesses being purchased excites us. It means that not only is stall holder confidence rising, but so is the confidence of some of the industry's biggest stakeholders. Maegan and Sam kicked off the beginning of their journey with a successful Online Market, allowing customers from all over Australia to shop the Market's wide range. They continued on from this by (re)launching their physical Markets at Robina High School, on December the 5th to much success. Hide & Seek Children's Market is already looking to the future as they finalise three (3) more Market Days for early 2022; check them out here. We can't wait to see how far Maegan and Sam go! 


Enjoy the post? Learn something new?
Why not share us to your network?
Or check out some Related Posts