Public and Products Liability Insurance for Soap and Candle Makers
AUZi® as Online Insurance Innovators have tailored an all in one Liability package for Candle and Soap Makers
Insurance is not a compulsory requirement for a lot of businesses, but when it comes to Soaps and Candles, it is definitely a worthwhile purchase. In the unlikely event of a claim, a consumer wants to sue you for property damage or bodily injury caused by your Soaps or Candles. This is where Liability Insurance comes into it's own.
What is covered under this policy?
Public Liability – for property damage and bodily injury caused by your Soap/Candle business.
Product Liability – for property damage and bodily injury caused by products you've supplied.
Our Premiums start from just $125 for 3 months cover, with a 6 or 12 month policy option as well.
Your Dedicated Contact
If you would like to discuss this with a member of our team please call our soap and candle queen Bec on 1300 939 698 or email at bec@auzi.com
We let technology deliver your Insurance policy, which means that we don't have to charge big broker fees or ask you to complete multiple page applications.
* As long as being sourced from local suppliers and are not being imported. Electrical Diffusers sales must be less than 10% of turnover.
** Assuming Lip Balms sales do not count for more than 10% of turnover.
*** Subject to essential oils being used only.
**** Subject to all ingredients being natural and non-hazardous.
Don't see your Product listed above?
reach out to Bec today for clarification on 1300 939 698 or bec@auzi.com
All Products including manufactured and imported goods** must meet and comply with Australian Standards and in particular ACCC, NICNAS and TGA standards. Soap makers and/or importers must comply with NICNAS requirements, as set out in the . It is also the customers duty to understand the requirements and whether they need to be registered with NICNAS to be able to import, manufacture and sell their goods.
** Goods imported into Australia need to meet the applicable standards that are determined by the government.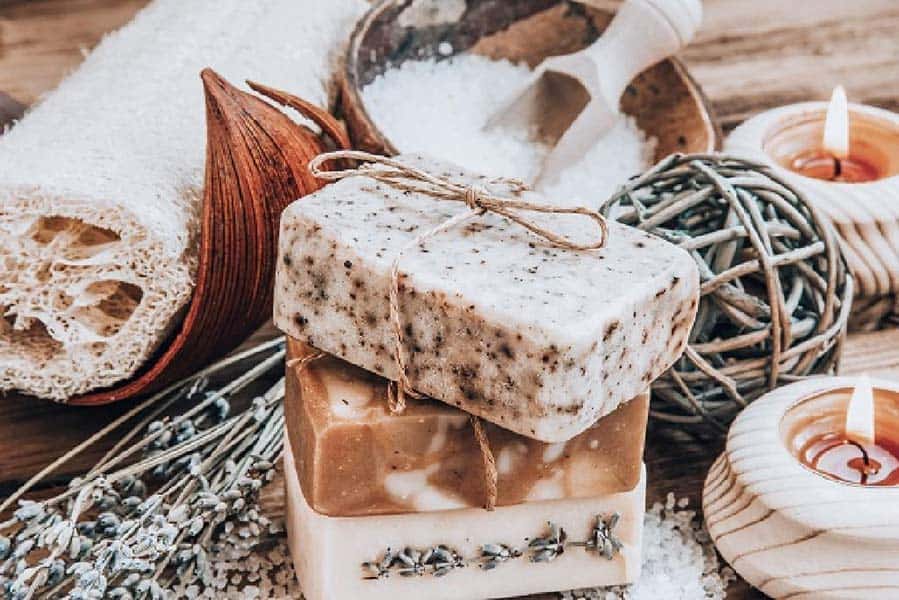 This year has gone so quickly, we seem to have blinked and NICNAS registration is due again. For the veteran soapers, NICNAS may be a
Read More »