This year has gone so quickly, we seem to have blinked and NICNAS registration is due again. For the veteran soapers, NICNAS may be a no brainer on their annual checklist. Though for the newbies to the industry, they may be thinking 'they're going to nick my what?'
Before you start Googling everything about NICNAS and getting lost in the internet's labyrinth, we're here to shed some light on what a NICNAS is, why you need to pay NICNAS and why you really should care about NICNAS! (phew, what a mouthful)
NICNAS or National Industrial Chemicals Notification and Assessment Scheme is a business essential for those intending on selling soaps in Australia. The scheme has been put in place to protect the Australian people and environment from the risks of industrial chemicals. They also provide the necessary information to promote their safe use.
The term industrial chemicals accounts for a broad range of chemicals used in soaps, cosmetics, adhesives, paints, inks, plastics, solvents, glues and more.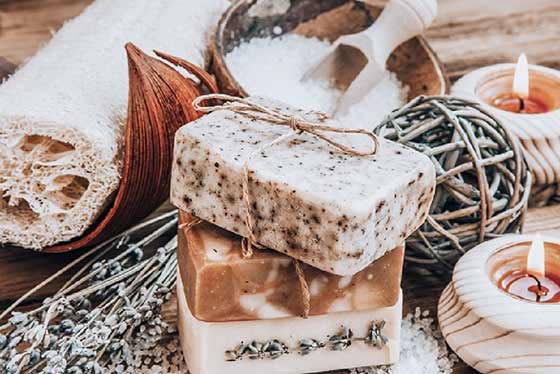 Basically, anyone who makes soap and cosmetics for commercial purposes involving the manufacture and/or import of relevant industrial chemicals most likely have to register with NICNAS.
Rather than reading through our helpful guide first, take the Department of Health's questionnaire by clicking here to check if you are required to register.
What is this deadline we're fussing about?
The new registration year runs from September 1 2019, through August 31 2020. If you register after the due date (August 31), you will incur a late fee of an additional 15% of the total registration cost.
What is classed as manufacturing?
The definition of what is and isn't classed as manufacturing tends to vary depending on whose Facebook comment you read. So, let's clear the air. The Department of Health's website itself deems the following examples (but not limited to) as manufacturing.
Common example in soap making – mixing fat/oils with sodium hydroxide to create soap.
The production of soap that involves saponification.
Anything that involves a chemical change. This includes some extraction processes done to make essential oils. For example, steam distillation.
Polymerisation – the term for combining a large number of small molecules to make a smaller number of very large molecules. This process is often used in the process of making acrylic polymers like nail polish and varnishes.
In general, if you are in any way mixing chemicals (or products containing chemicals) that will result in a chemical reaction, this is classed as manufacturing.
Almost every ingredient used in cosmetics and soaps is regulated as an industrial chemical under the ICNA Act. This also includes any ingredient described as organic or natural.
If you would like to read more on NICNAS, and your obligations as a business owner, their website includes extensive information. Click to see website.
The responsibilities of NICNAS are defined in the Industrial Chemicals (Notification and Assessment) Act 1989 (ICNA ACT). To read it, click here.
NICNAS have conveniently created an online checklist for you to further understand what it is, and your obligations. To start your checklist, click here.
If you're still feeling a little unsure if you need to register, please contact NICNAS directly via the details below, as their website is only a guide.
Free call – 1800 638 528
Phone – +61 2 8577 8800
Facebook – www.facebook.com/NICNAS.gov.au
Note* You should also contact your local council for their rules and regulations on the production and/or sale of soap.